Greetings, hair stylists and salon owners! Are you looking to elevate your online presence and attract more clients? Look no further, as we bring you a guide to the top 50 hair salon websites.
Our team of website developers has scoured the web to find and evaluate the best hair salon sites based on design, functionality, uniqueness, and user experience. From stylish and visually appealing designs to intuitive navigation, these sites set the standard for the hair salon industry.
Not only will you find inspiration for your own website, but you'll also learn valuable tips on how to make your online presence shine.
So, lather up and give your hair salon business a boost with the help of this guide! You'll find website examples of full-service hair salons, barber shops, beauty salons, hair replacement clinics, mobile hair services, and hair product retailers in this list! For examples within other industries, head back to our awesome website designs article!
Top Hair Stylist Website Designs
If you are looking for a classy and minimalist design, then the Salon W website will provide you with exactly that. They have a neat structure with clear sections telling people about their products and services. The site offers advanced hair treatments and professional styling options, and the first image is a great-looking hairstyle that acts as a teaser of the choices on offer.
Then there is a link for online appointments on the top right corner of the page, which should make the booking process easy. Overall, the page is done in gray and white with bold words, making the brand sound promising and professional.
On opening the website, the first thing that pops up is an option to purchase gift cards. It has a charming beige background with floral motifs on it, while a beautiful picture comes up of bright-colored hair with the company's logo on it.
This logo stands out because of the unique design that combines a pair of scissors with a tree branch, and it will catch the viewer's attention immediately. The site, in general, is very colorful and is filled with images of women with unique haircuts. Also, customers will find the "book an appointment" option at the bottom of the page.
What makes this website stand out is the carousel of images clients see as soon as the page opens. Then they can scroll down to find the social media links, new guest offers, and an option to meet the team.
The site is super aesthetic and subtle, with dominating shades of black, white, and gray. However, there are a few images that are bright and stand in contrast to the rest of the website.
Related: An internet marketing campaign can help your day spa improve online contacts and nurture client relationships.
No one can deny the attractive and aesthetic design that this website flaunts. Customers will find shades of yellow and pink when they open the link, while the products and sections are also color-themed.
Each product is well-packaged in beautiful bottles, and there are separate sections with images making it easier for consumers to find what they are looking for. Every section is in a beautiful pastel shade or bright yellow color.
The interface makes it very easy to navigate through the webpage, as there are three main sections dedicated to services, booking, and shopping.
This website is very interesting as it is vastly different from the other hair salon sites. The overall use of dark shades makes the page mysterious, and people will want to spend some time browsing around.
Also, there are separate images for all the locations where its stores are available. Each image has a different color shade and dark-colored road signs on them with the name of the salon location. The brand has even uploaded a video of what services it provides and how it functions.
Toni&Guy has concentrated on making a subtly toned website with earthy colors and overall it is simple and sophisticated, with a very minimalist design. Clients can see images of models with different hairstyles against a background depicting the brand logo. Once they click on the "explore" button, they can choose among party, curly, and other hairstyles.
Also, they have a booking app, and the links to the App store and Google Play store are provided on the homepage.
Just click them to download the app and then find your salon. Moreover, the brand has separate sections for rewards, fashion week trends, and live streaming of its global collection and launch.
This website uses a very funky font that goes with its name, which they use for all their headings and highlighted texts. But the main information is written in a less stylized font so that everybody can read the text easily. The brand begins by providing information about itself and then tells people what its expert beauticians have to say.
A video is uploaded, which helps in grasping the audience's attention and ensures all the information about its services is very interesting for higher conversions. And customer testimonials are provided toward the end of the page, which talks about the quality of its services.
That is not all; all the information is available at a glance. There is also a price chart at the bottom of the home page to give customers an idea of the expenses.
Imagine opening a website to find a video of a girl twirling a beautiful hairstyle. Yes, this website hits the right notes, with this eye-catching video being the first thing people see.
There is a "book now" option right in the center of the screen, while orange is the main color used that contrasts well with the white text on top. Also, black has been used for the rest of the page to highlight the text further.
While scrolling down, customers will find the social media handles of the brand along with an option to add your email address to subscribe.
If you are thinking about aesthetics, this website will be pleasing to the eye. It uses white as the background and has several pictures placed one after the other.
People will be greeted by a beautiful video of flying hair which builds the mood and gets guests engrossed. Then as they scroll down, there are pictures of the salons along with texts on them.
Also, clients will find a "book now" option followed by a "refer a friend" option on this page. The brand even talks about offering gift vouchers when people refer it, which has consumers hooked.
When people first open this website, a message pops up asking if they want to visit the UK store or the US store. When they click on the desired option, they are redirected to the homepage. The brand has used a unique way to attract the attention of customers because though there are images on the page, the background is animated for greater user engagement.
Then before and after images have been used to give people a sense of what they can expect. The next portion has some unique hair color options with a bubbly pink eye-catching background. After that there are several cool hair colors lined up against pretty backgrounds of colored hair.
Lavish Salon believes in creating a luxurious and sustainable salon experience, and its website is designed with this in mind. A beautiful picture with women in different trending hairstyles pops up with the three words, " Lavish, rinse, repeat," written on it.
If this is not enough to catch your attention, there are customer reviews lined up just below. The black text on the white background looks clean, and people will want to read through them. As customers move further down, they will notice earthy-toned images with texts superimposed on them.
Overall, the brand uses a bluish-green shade with earthy tones to build a luxurious-looking site.
Along with a very stylish logo, this website uses vibrant colors and images with high color contrasts. The brand believes in keeping things simple and stylish, so consumers will find images followed by three sections of a brief introductory text. The fonts are also bright, with highlighted text to draw attention to the important parts.
Also, the use of minimal text and a bright color palette creates a unique tone that is in tune with the services offered. There are links to their social media accounts at the end of the home page that will help customers explore further.
When people open the website of a very popular salon, they are often just looking to book its services immediately. And this page is designed keeping that in mind, as there is a link below to book services directly. Consumers will find a pop-up with a beautiful background image along with the message to "refer a friend" to earn a reward.
Moreover, on opening the homepage, potential clients will find shades of green being used that match the ethical and eco-conscious nature of the salon.
A black and white color palette dominates this page, with pink being used as the highlight color. The pink stands out and looks gorgeous when used on black background.
The brand has mentioned the names of magazines that it has been featured in. These names are mentioned in various shades of gray and pink, and people will actually find themselves glancing through the names.
However, color is not the only thing that catches the eye. The website provides pictures of their salon and mentions days on which they are open. Customers will even get information about the hours of operation so that they can visit accordingly.
The brand has taken a "no-nonsense " approach and created a slideshow of images with clickable links on every page. Hence, customers will not have to browse through a long home page; they can just open the page to get an overview of what the brand offers. Then they will get an option to book services or shop for products.
Moreover, the black and white colors used for the background make for a beautiful user interface. Some words are even written in rainbow colors, which will immediately draw people's attention.
Spoke & Weal uses clean, bold, and a minimalistic black font type on a white background. This goes very well with the brand tone and it's paired with a unique video The video contains clips and fast-moving images, which stand in contrast to the white background.
At the bottom of the page, people will find a "Schedule Now" option that will let them book an appointment. This includes a black-outlined box with bold fonts in the middle.
On the homepage of Scot Miller, customers will find more visual content than written material. The images are bright and colorful, and they can grab the attention of viewers. Also, if people click the button on the top right corner of the page, they will get a list of everything that Scot Miller offers.
The white background makes the black fonts pop and look good. Also, the baby pink used for the website goes very well with white and black, while adding a subtle aesthetic touch to the page.
This brand has an appealing set of pictures for people to browse through. Also, all the important options like "find a location" and "book online" are mentioned right on top of the page so that they are easy to locate.
Earthy shades have been used for the background to bring out the black letters. And if consumers browse further, they will find the services and charges for the same mentioned in an organized fashion.
Clients will not have to spend hours looking for information as the brand mentions all the necessary points on the home page itself.
On visiting this website, potential customers will find a set of beautiful images lined up one after the other. The brand uses dark, bright, and vibrant pictures to set the tone of the site. And the combination of orange, beige, and black colors makes it look luxurious.
The pictures are engaging and will encourage people to book an appointment at the earliest. On top of it, a white and bold font is used in contrast with the background, while the webpage even talks about healthy living and spa facilities for all customers.
Related: Outrank other day spas in your local area with a quality SEO service.
The website of Heads & Tails Beauty Boutique is designed to ensure that visitors get an overview of what the brand offers. The light blue and white combination used for the website is unique and calming.
White is the dominant color that is used throughout the page, and it is paired with a black font, while we found a healthy mix of text and images. Moreover, the information provided on the homepage about all the services and their respective rates ensures that every one is well-informed before booking an appointment.
What stands out, particularly on this page, is the aesthetic color combination of gray, white and red. The brand has maintained a minimalist page with a few images and some text.
Also, the brand uses a set of 4 gray and pastel pink boxes to carry important information. People will find it very easy to register a booking by clicking on the box that reads, " Book Appointment."
Moving on, this is a luxury salon website, and the subtle colors reflect that well.
This website sports a monochromatic color scheme with a single box outlined in yellow that contains the call to action tab. The shades of gray and white make the page stand out and look different from the other websites we checked.
There are separate sections talking about the services offered, with one picture for each section, so people will get a clear understanding of what they are in for. Also, towards the end, there are detailed customer reviews in black font over a white background, which makes them easy to read and helps build trust.
The brand tries to build an immediate connection with their consumers by asking them to sign up with their email id as soon as they open the page. Then there is a beautiful picture with women sporting different colored hairstyles.
The "Book Now" and "Shop Now" options are provided right on top of the image in black and white boxes. And when customers scroll down, the brand answers some of the basic questions they might have. These are written in plain black fonts on a simple white background.
One of the top ways to get clients engrossed is by highlighting the best treatment on offer and that is what this brand does. The site displays a pop-up introducing its best smoothing treatment as soon as people open the page. There is a black box with the "book now" option that is provided here as well.
Besides, if you were looking for a minimalist page inspiration that is bold and precise, then this is the one to look at. There is a single picture with pastel shades along with black boxes containing text in white color.
Below that, the basic information about the brand is provided while the bold text will allow people to read through the information without any difficulty.
Sensa Salon's website uses an excellent color scheme consisting of orange and sea green shades. Orange outlines have been used in the design template on a light peach background. Also, clients' eyes will immediately catch the "book your appointment" option as the tab is colored dark sea green with light peach letters.
If you are looking for a subtle yet Canva-like format for your website, then this page can be a great example of how to go about it.
For those looking to use powerful and attractive images along with text boxes placed strategically to draw attention, Bobby Mack & Co's page is the one to replicate. There are bright images of Bobby Mack in black t-shirts along with black text boxes and white fonts. This color contrast is perfect for the white background and ties the various on-page elements together.
The only standout color other than black is the wooden color that is used in the first picture, and it is very eye-catching.
If you want to focus on a video that talks about your services, this is the website to draw inspiration from. While the rest of the page is in black and white, a video sits on top, which gives an overview of the salon and the kind of services it provides.
The text below the video may seem a little dull, but that is because the brand wanted to direct all the attention on the video. And if people like what they see and want to know more about the brand's services, they can browse the rest of the site with ease.
Up next is another page that is done up entirely in black and white shades, but even though the pictures are not colored, they are beautiful. The only color used is green for the Logo and the "book an appointment" option to make them stand out.
Also, when consumers hover over the images, they get highlighted in green, allowing them to click and learn more about the specific service. This ensures people only read the information that is relevant to their needs.
For those who want to focus on sustainability and opt for an informative home page, this is the one to look at. Hair Habitat includes no extra information or decorative elements on its home page. Instead, they have mentioned their location and what they offer in small fonts below the brand name.
The menu option is present right at the top, on the center of the home page, and consumers can visit the other pages on the website from here. Every section includes a few relevant pictures along with the necessary information.
Studio Be Salon surely knows how to keep customers glued to its website. This brand combines baby pink with white to create a very aesthetic web design. The background is white, while all the essential tabs are colored baby pink.
Additionally, the brand has used this color theme throughout the website so as to maintain uniformity. People will even find a pink subscribe button on top, which will remain in the same place on the screen irrespective of which page they browse.
Despite having a large number of on-page elements, the SOHO hair website is very soothing to the eye. Consumers are greeted by an eye-catching black and white image followed by a picture of a luxurious salon lounge.
This resonates with the brand and its principles, while the text is in black on a white background. And there are other bright pictures on the page to keep prospective clients engrossed.
The brand has used the color green beautifully, and site visitors are going to love the format. It has green boxes in the background, along with dark green fonts, while the rest of the background is in white, which goes well with green.
Also, the website begins with a quote by a customer, which will immediately make people stop and read it. The bold minimalist font is striking yet subdued.
Towards the end of the home page, consumers will find a green background with white text on it. This section lists the reception hours and location of the salon providing people with the necessary instructions.
The two things that draw a person to this website are the use of psychedelic colors and patterns along with bright pictures. Consumers will love the "summer" vibes that the page has and the bright black and white stripes that are used for the background with images of different hairstyles.
Also, scheduling an appointment has been made absolutely simple, with a call-to-action button placed right in the center of the screen. The address is mentioned below so that clients know where they have to go.
Related: Grow your hair salon with website advertising that brings in leads and automates marketing tasks.
Tru On Park opens with a bright image against a black background, while white fonts are used for the call-to-action button asking people to "Shop Now." When consumers make their way to the homepage, a carousel of images will open up showing the salon and the hairstyles offered.
The images are bright and have white-colored text on them. Also, the lavender color has been used brilliantly on this website, and we never knew that a beige background would look so pretty with a lavender-colored font. Moreover, the page is filled with images to attract visitors.
The color black has been used to elevate the viewing experience, and we are totally in love with it. While the background is white, and the logo is orange, black is used a lot throughout, be it for the black clothes worn by individuals or as background for texts. These images of people have an orange outline to highlight them further.
Also, when potential clients are browsing, they will notice that the bottom section is entirely black and white. The images are intense, and there is very little text that helps maintain a neat and clean interface.
Website designers of Verabella surely know how to grab people's attention and keep them engaged. A welcome message pops up when they open the website, and the page has a beautiful blue and red background.
People are asked if they would like exclusive access to special deals. There is a white box to enter their email id and then a checklist with white dots, which is in stark contrast to the dark background. This color contrast is soothing to the eye and helps keep things simple.
When customers open the website, they find a list of items along with their prices. This means they will not have to spend much time searching for salon products. And a call-to-action button is also present at the end, asking consumers to " Join Now."
The dominant colors used by this website are peach and black, and people will be surprised to see how well they go with each other. Also, the layout includes several sections placed one after the other, with each of these portions having a background image and minimalist white text.
Further, the brand has made bookings very simple by placing a call-to-action button right on the first image. This is then followed by the other essential sections, but the brand believes in keeping the page image heavy so that it is attractive to look at.
Moreover, the top bar is black in color and highlights the brand's name in white.
This brand uses the color yellow to weave the entire website together. While the base color is white, there are yellow boxes with black text that immediately catches people's attention.
Yellow is bold and goes well with the tone of the brand, whose logo is orange in color. Plus, when customers visit the site, they will be greeted with a carousel of images along with stylized texts in white.
The brand focuses on style and having fun, and these colors represent the same.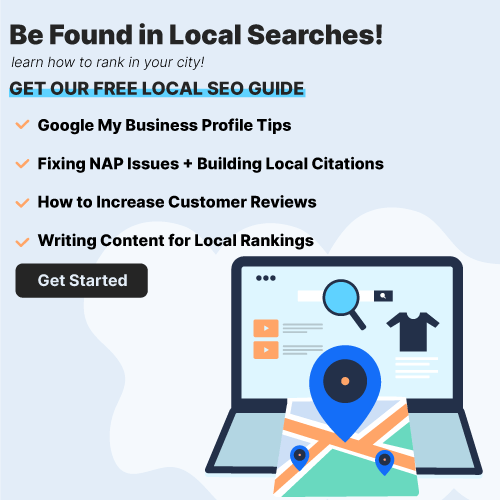 This site has a very tropical vibe that focuses on nature and earthy elements. Hence, the first picture used here is that of a blue sky, trees, and the sun in the center, which is very soothing to the eye. A green call-to-action button is placed on top, which reads, "shop all products."
Once people scroll down, there are 4 images in a square format with links to different sections. The text is placed in a white box over the bright images so that it is clearly visible.
If you are not fond of using too many colors for your brand website, then take inspiration from this page. The entire website is in black and the texts in white, while the "call now" and "book reservation" tabs have a white outline for highlighting them further.
Also, a black and white image has been used that goes well with the black background. But the brand only uses bright-colored pictures towards the end to highlight their salon and the kind of hair color they are offering.
Another example of a page that uses black as the dominant color is the website of Michael Albor. Here, a colored video has been placed on top, introducing what the stylist does. That is followed by a list of publications that the brand has been featured in, which is in a gray font to make it easily readable over black.
Beige has been used for some of the texts as it looks brilliant when paired with black and stands out. There is also a "book with Michael" button towards the bottom of the home page.
We can only describe this website as magnificent. It has a beautiful picture of the salon with two white boxes that contain links to gift cards or for booking an appointment. People love the black and white images along with the light peach boxes that have black font on them.
While the images are big in size, the use of a soft color for the text boxes adds a subtle aesthetic touch. As consumers reach the end of the website, they will find a series of colored pictures with peach and beige hues that highlight what the brand stands for.
If you want to design a bubbly and bold website, this is the one to look at. It uses a pink candy color to highlight the different portions and the white text looks perfect on top of it.
The colors interchange when people scroll down, and the pink background is replaced by white. Additionally, there is an option to select the location right on top of the page, following which the brand will show the prices of various services in that area.
Up next is a simple website that features a minimalist front with all the essential information that people may need to know. Black and white have been used for the text and the background, while there are a number of colorful images lined up.
Also, there are 4 horizontal sections with beautiful pictures of hair and text in white font placed on top. At the base of the page, consumers will find a section to add their contact details and subscribe to the brand. The white boxes on the black background look enticing which will coax visitors to fill the form.
This salon addresses the problem of parking as soon as people go on its website. It offers free parking, which is pretty rare while the brand stands true to its name and uses black for the web page background.
A set of bright pictures have been used against this background, which look very beautiful. Also, pictures of different hair colors and hairstyles are put up so that people can get an idea of what to expect.
Related: Rank higher than other hair salons nearby by implementing a professional SEO package.
Rinse Salon relies mainly on pictures and uses a set of brilliantly vibrant photos on a white background. People will find black, bold, and minimalist text along with a black outlined call-to-action box. They can also book an appointment just by clicking on this button.
Plus, when consumers click the button on the top right side of the page, they will get a list of options that lead to the other pages. Even the social media links are provided so that people can check out the customer reviews before booking an appointment.
The brand has used red, white, and neon green to highlight all the important aspects of the website. And the text is in blue font on a white background which matches the brand colors.
Bold text is used to draw the attention of the readers, especially where the address, email id, and telephone number have been mentioned. An image showing the map location has also been added so that people can immediately understand where the salon is and reach on time for their appointment.
We found the design elements used on this page to be very eye-catching. There are splashes of peach, beige, and mustard, along with twisted lines used behind the pictures and text.
The design elements are placed on a simple white background, and they do not take attention away from the text. Also, people will find a section dedicated to Instagram and images of the hairstyles and haircuts that the brand offers.
The website layout design is as interesting as the name of the brand. It has used brick red, pink, and grayish peach for the text and the background. What we specifically liked was the background for the portfolio section, as the beige lines run on a brick-red background with a very attractive picture on top of the page.
There is a small red brick box that reads "Portfolio" in the center. And the home page ends with a list of customer reviews with the names and pictures of clients along with their ratings which helps build trust.
Faith In Curls has a beautiful website that is done up in pastels. People love the baby pink and white colors that perfectly complement the golden logo. Only the services and booking options are in black boxes, which stands in contrast with the rest of the page.
Plus, the main image has a very positive vibe to it, thanks to the picture of a brilliant curly hairstyle that will encourage visitors to book an appointment.
---
Creating an Impressive Hair Salon Website
Are you in the process of building a new website for your hair salon? How exciting!
Let's go through the essential steps for building a new or redesigning an existing website for your hair salon.
If you already have a domain name, hosting service, and website platform selected, feel free to skip the first few sections!
1.) Selecting a Domain Name
Choosing the right domain name for your hair salon website is a crucial step in establishing your salon's online presence. It serves as the address that visitors will use to access your website, and it plays a significant role in branding and recognition.
Here's a step-by-step process to help you choose the perfect domain name:
Brainstorm: Start by brainstorming ideas for your domain name, considering the name of your salon, the services you offer, and your location.
Simplicity: Aim for a domain name that is simple, easy to spell, and pronounce. Avoid using complex words, hyphens, or numbers.
Consistency: If your salon has an established brand name, it's generally a good idea to include it in your domain name. For example, if your salon name is Hair Haven, avoid registering a domain name like 920AreaHaircuts.online.
Availability: Check the availability of your desired domain names before proceeding. Many common domain names may already be taken. If that's the case, consider if the desired domain name is being used and available for purchase. However, be cautious with investing too much money in purchasing a domain name that is already for sale.
Domain Extensions: Consider which domain name extension best suits the purpose of your website. While .com is the most common and widely recognized extension, there are other options available such as .net, .org, or industry-specific extensions like .salon.
Legal Considerations: Before registering your domain name, conduct a trademark search to ensure it doesn't infringe upon someone else's intellectual property. For instance, avoid registering a domain name that includes another salon's business name or a popular hair product brand.
2.) Selecting the Right Website Platform
After figuring out your domain name, the next step is selecting a website platform for your hair salon website.
Most hair stylists are going to develop content-based websites with appointment calendars, contact forms, and live chats to drive conversions.
You'll typically only see hair salon websites adding ecommerce if they are selling haircare products and equipment.
For Content-Based Websites:
Most hair salons find great satisfaction in using WordPress as their website platform. However, there are alternative options such as Wix and other hosted website builders.
WordPress: WordPress is a versatile and widely-used content management system (CMS) that offers tremendous flexibility and customization options. It caters to all types of hair salon websites, from simple sites to those offering online appointment scheduling. With a wide range of hair salon themes and useful plugins available, WordPress allows you to create a highly customized website tailored to your salon's needs. It is an excellent choice if you value control and the ability to expand your website's functionality over time. Although there is a hosted version of WordPress available, most WordPress users prefer the open-source version installed on a web hosting account.
Wix: Wix is similar to WordPress, providing comparable page-building features but as a hosted solution. We have experience with hair salon websites built on Wix and found it to be a user-friendly page builder. You won't need a separate web hosting service with Wix.
For Ecommerce Websites:
If your hair salon sells products online, you'll likely find WooCommerce or Shopify to be suitable options.
WooCommerce: If you plan to build an online store for your hair salon using WordPress, WooCommerce is the perfect ecommerce plugin to install. It seamlessly integrates with WordPress, allowing you to add ecommerce functionality to your hair salon website. With a wide range of extensions, payment gateways, and inventory management tools, WooCommerce is an ideal choice for hair salons looking to sell products online.
Shopify: The Shopify platform is a leading ecommerce solution that provides everything you need to create and manage an online hair salon business. It is a hosted ecommerce platform, eliminating the need for a separate web hosting service. Like other ecommerce solutions, it offers a user-friendly interface, customizable themes, built-in security, and a range of features for inventory management, payments, and shipping.
Web Hosting Requirements
If you choose a platform like WordPress or WooCommerce, you'll need to find a reliable web hosting service.
While we recommend our own web hosting service for WordPress websites, here are some other reputable options:
WP Engine: This is one of our top choices for web hosting services for hair salons. WP Engine offers a great control panel that simplifies the creation of staging websites. Their backup process is seamless. The only downside we've encountered is the limits they place on PHP max_execution_time. Keep in mind that their pricing can increase quickly if you require upgraded services.
SiteGround: We've always had a positive experience with SiteGround. Their live chat and email support are excellent compared to more well-known hosting providers. We've never had to wait long to get in touch with someone, and the first person we interacted with usually resolved the issue. Their backup tools are user-friendly, and they offer reasonable pricing for hair salons.
Digital Ocean: While this option is more advanced and may not be suitable for most hair salon websites, it is worth mentioning for cloud hosting. We have had no issues with the Digital Ocean cloud network, unlike other cloud networks we have tried. However, cloud hosting can be expensive when factoring in droplet (server instance) costs, operating system fees, control panel fees, server software fees, offsite backup fees, and server management fees. If you need a server administrator, we recommend checking out AdminGeekZ.
3.) Choosing a Website Template
Most hair salons opt to use a pre-built website template, as it significantly reduces the cost and time of web development. However, if your hair salon prefers a custom design, you can always hire a custom web developer or custom ecommerce developer to create a theme specifically for your salon.
For the purpose of setting up a hair salon website, let's focus on suggestions for finding a pre-built website template! Here are some links to the main theme marketplaces to consider:
WordPress Hair Salon Themes
You can find free themes at wordpress.org, or explore hair salon-inspired templates on ThemeForest.
Curly – Themeforest
$79
Kosa – Themeforest
$69
Salox – Themeforest
$39
Barber – Themeforest
$49
WooCommerce Hair Salon Themes
There are plenty of ecommerce hair salon themes available for WooCommerce on ThemeForest.
Shang – Themeforest
$49
Triss – Themeforest
$59
Shopify Hair Salon Themes
Explore free and paid themes at themes.shopify.com, or consider options from marketplaces like ThemeForest.
Beaux – Themeforest
$69
Trisha – Themeforest
$59
Wix Hair Salon Themes
Discover free and paid themes in the Wix marketplace at wix.com, where you can find great options for hair salons.
4.) Crafting Content & Adding Images
Now that you have your domain name, website platform, and theme in place, it's time to start creating content for your hair salon website!
There are several tips you can follow to develop engaging and effective website copy. Let's explore a few:
Know your target audience: Before writing a single word, gain a clear understanding of your target audience. Define their demographics, preferences, and needs. Tailor your content to address their concerns, provide value, and resonate with them. This will help ensure that your hair salon website ranks well in relevant search results.
Define your key messages: Determine the main messages you want to convey through your website content. These messages should align with your brand, highlight your unique strengths, and clearly communicate the benefits of your hair salon services.
Keep it concise and scannable: Online readers tend to skim content, so ensure your writing is concise and easy to digest. Use short paragraphs, bullet points, subheadings, and bold text to break up the content and enhance readability.
Create clear and compelling headlines: Craft attention-grabbing headlines that immediately convey the value and relevance of your hair salon business. Well-crafted headlines can entice visitors to explore your website further and learn more about your services.
Incorporate keywords strategically: Conduct keyword research and strategically incorporate relevant keywords throughout your content. This can improve the visibility of your hair salon website in search engine results. However, avoid overusing keywords, as it can negatively impact readability and user experience. Consider using tools like Ahrefs or Semrush for keyword research.
Maintain a conversational tone: Write in a conversational manner that resonates with your hair salon audience. Avoid using jargon or overly technical language unless your target audience specifically requires it. Engage your readers by addressing them directly and adopting a friendly, approachable style.
Edit and proofread: Always edit and proofread your hair salon content before publishing. Check for grammar, spelling, and punctuation errors. Ensure that the flow of your content is smooth and logical, and that it aligns with your brand voice and style guidelines. Consider using a tool like Grammarly for assistance!
Leverage ChatGPT for assistance: If you need help generating ideas or refining the content on your hair salon website, consider leveraging AI tools like ChatGPT.
It's essential to break up long sections of text by incorporating relevant, high-quality images into your content. Here are some tips:
Use high-quality images: Opt for visually appealing and well-composed, high-resolution images. Blurry or pixelated images can diminish the overall quality of your hair salon website.
Ensure relevance: Select images that are relevant to your content and effectively illustrate your message. The images you choose for your hair salon should enhance the text and provide additional context or visual interest.
Consider stock photo resources: Make use of reputable stock photo websites such as Unsplash, Pixabay, or Shutterstock. These platforms offer a wide range of professional-quality hair salon-related images that align with your theme. Remember to comply with licensing requirements and attribute images as necessary.
Customize images when possible: If you have the skills or resources, consider customizing or branding images to align with your hair salon's brand. This can contribute to a cohesive visual experience for your visitors. Tools like Adobe Photoshop or Canva can be helpful for customization purposes.
Optimize image file sizes: Compress images to optimize their file sizes without compromising quality. Large image files can slow down your hair salon website's loading speed, affecting user experience and SEO. Tools like TinyPNG can assist with image compression.
Keep in mind that well-crafted content and high-quality images work together to captivate visitors and effectively convey your message. By following these tips, you can create compelling content that resonates with your audience and enhances their overall experience on your hair salon website.
5.) After Launch Tasks
Once you have built and launched your hair salon website, there are several important tasks and services to consider in order to maximize its effectiveness. Here are some fundamental suggestions to help you navigate post-launch activities:
Search Engine Optimization (SEO): Implementing SEO strategies is crucial for improving the visibility of your hair salon in local search results. Conduct keyword research, optimize your content, and ensure your website has a strong internal linking structure. Regularly update and create fresh, high-quality content to attract organic traffic. Consider our SEO services or explore third-party providers like The HOTH for assistance.
Paid Advertising: For quicker results in driving traffic, consider utilizing paid advertising platforms such as Google Ads or Facebook Ads to attract targeted visitors to your hair salon. You can benefit from our PPC management services or find skilled professionals on websites like Mayple.
Conversion Rate Optimization (CRO): Analyze the performance and user behavior on your hair salon website using tools like Google Analytics. Identify areas where users may drop off or encounter obstacles to conversion. Conduct A/B testing with tools like VWO to make data-driven changes that improve conversion rates and enhance the overall user experience of your hair salon website.
Website Security: Safeguard your hair salon website from malware and other vulnerabilities. Implement robust security measures such as SSL certificates, web application firewalls (e.g., Sucuri), and regular backups. Keep your CMS, plugins, and themes up to date to minimize vulnerabilities. Monitor your website for potential security risks and promptly address any issues. You may also consider using a service like UptimeRobot to monitor website uptime.
Website Maintenance: Regularly maintain your hair salon website to ensure optimal performance. If you're using WordPress, this includes updating plugins and themes, monitoring website speed and performance, and resolving any broken links or errors. Consider our website maintenance services or explore freelancers on platforms like Upwork. Don't forget to regularly back up your hair salon website to protect against data loss or technical issues.
User Feedback and Testing: Actively seek user feedback to understand visitor experiences and identify areas for improvement. Implement user testing to gather insights on how users interact with your hair salon website. Use this feedback to make iterative enhancements and continuously optimize the user experience.
Content Updates: Keep your website content fresh and up to date. Regularly publish new blog posts related to hair styling, update product or service information, and ensure that all information is accurate and relevant. Engaging and valuable content not only attracts visitors but also encourages them to return and share your content with others interested in hair styling.
Remember, post-launch digital marketing activities are crucial for the long-term success of your hair salon website. Stay proactive, monitor performance, and adapt your strategies to achieve your business goals and meet the needs of your audience.
---
FAQs about Web Development for Hair Salon Websites
Should Hair Salons Use Website Templates?
Certainly, hair salons can leverage website templates for cost-effective and swift website launches, allowing them to establish an online presence efficiently. Templates offer user-friendly interfaces and responsive designs that ensure a seamless experience across devices.
What things are important to make a hair salon website good?
To create an effective hair salon website, focus on appealing visuals, clear navigation, detailed service information, easy online booking, stylist portfolios, client testimonials, contact details, brand story, promotions, a blog, social media links, and mobile responsiveness. These elements combine to attract visitors, showcase your services, and provide a seamless user experience that establishes your salon's credibility and expertise.
Can I see and provide feedback on the design before the new website goes live?
Absolutely, we value your input throughout the process. Before the new website goes live, we'll provide you with opportunities to review the design and offer feedback. This ensures that the design aligns with your vision and branding. Your feedback helps us make any necessary adjustments to ensure your satisfaction and create a website that truly represents your business.
Will my new website be mobile-friendly?
Yes, your new website will be designed to be fully mobile-friendly. We prioritize responsive design, ensuring that your website will adapt and function seamlessly on various devices, including smartphones and tablets. This approach guarantees a consistent and user-friendly experience for visitors, regardless of the device they're using to access your website.
Can you help me set up a booking or appointment scheduling system on the new website?
We can help you set up a booking or appointment scheduling system on your new website using specialized WordPress plugins. This functionality enables your clients to easily book appointments, services, or consultations online, enhancing convenience and streamlining your business operations. We'll integrate user-friendly and customizable plugins that seamlessly match your website's design and branding.
What if I need help on my site down the road?
In case there's a need for future website assistance, it's important to know that ongoing support is readily available. The focus remains on maintaining the website's functionality and ensuring it stays aligned with any evolving requirements. Whether technical issues arise, content updates are necessary, new features need integration, or guidance on adopting emerging technologies is sought, a website maintenance team should be able to help.
---