Are you a roofing professional seeking to elevate your online presence? Then look no further, as we bring you a comprehensive guide on the best roofing websites in the industry!
Our team of experts has scoured the internet to find and evaluate the top 50 roofing websites based on their design, functionality, user experience, and uniqueness. From eye-catching visuals to intuitive navigation, these websites are the epitome of online excellence in the roofing world.
Not only will you find inspiration for your own website, but you'll also learn valuable tips on how to make your roofing web design stand out and attract new clients.
Get ready to take your roofing business to new heights with the help of this guide! You'll find website examples of residential and commercial roofing companies focusing on asphalt, rubber, clay, and metal roofing in this list! We even found a few examples of roofing material manufacturers and roofing inspection companies. For further examples within other industries, head back to our 2023 Best Websites article!
---
The Top Roofing Website Designs
On this roofing website, a striking introduction picture featuring a beautiful roof and a welcoming, friendly roofer greets visitors. Additionally, a live chat option is prominently available, enabling users to engage with a knowledgeable expert instantly, facilitating quick answers to questions and streamlining the process of obtaining a roofing quote. Notably, the homepage prominently features key elements such as contact information, social media links, customer reviews, and an informative blog, all contributing to a comprehensive and engaging user experience.
---
Metro NYC Builders does a great job of explaining the services that are offered. Every builder/contractor offers different services, some offer more and some offer less. So it's a good idea to explain the services your business offers. So you don't waste people's time. Many pictures go along with all the written content which also helps the reader follow along easily.
---
This website uses a bright yellow and black color scheme. There is a yellow banner that the top of the page that grabs your attention. The yellow color is used to highlight important content. NY Roofing does a great job of explaining their business along with showing images of what they can offer. Also, they have a blog section allowing users to read different posts and learn important information.
---
Manhattan Roofing has a very simple homepage and a clean, organized header. They share a small paragraph about the business and what services they offer. All of the pages have a contact form at the bottom. Which makes it easy to contact the company where ever you are on the website. Also, at the bottom of the page, there is a Google map, phone number, email, and address.
---
This site is very welcoming with a picture of the team right at the top of the page. Also in their intro paragraph, they explain the business and how long they have been in business. There is also a video that explains more and all the information is in one spot. The services are put nicely into 4 different categories making them easy to click through. Phil DiBello features their testimonials through videos that will help build trust with the readers.
---
This roofing website has an immediate pop-up wanting you to get into contact with them right away. On the homepage, there are many different links throughout the website allowing the user to get to the "contact us" page. The services are located on the homepage and each has a brief explanation of each one. Also, they do a great job of keeping their commercial services and residential services separated and always had each service labeled.
---
Cleveland Commercial Roofing has a very clean and attractive website. There is a good mix of images, white space, and written text. They do a good job of keeping the content organized by using different separators, along with different color blocks. A few features that stand out are the live chat, Facebook link, and address/phone number at the bottom of the page.
---
This website has an awesome intro video that shows the worker doing their job and working together. Right off the bat they share what they specialize in and have a great explaining that goes with the picture. Also on the homepage, they explain their warranty and how it all works. Google reviews are located within the website on their own page. Easy to contact this company with their phone number, email, and social media links all at the top of the page.
---
Quality Discount's website does a great job of highlight what services they offer in the intro slider. They get that information out to the potential customer right away. Throughout the homepage, there are many hover effects, which when you hover over them you can receive in-depth information. The testimonials are on a slider, which is easy to read. Also, they offer a free estimate, financing, and a live chat.
---
This site has a sticky header that is clean and organized well. Which makes it easier for visitors to find what they need or browse through the information. Within the other pages, they do a great job of organizing the information and pictures. First, the image catches your eye then you go to read the information.
Related: Need help generating leads, improving online reputation, and managing social media? Your roofing company might need digital marketing.
---
The roofing website design is elegantly simple, featuring ample white space across its pages. It embraces a patriotic color palette of red, white, and blue, creating a visually engaging atmosphere. Striking headlines in bold capital letters grab your attention, making navigation effortless. The homepage exhibits seamless flow, ensuring ease of comprehension and navigation. Distinctive blue and white blocks neatly compartmentalize information, enhancing the overall user experience.
---
Janney Roofing has a creative website. There are two video clips on the homepage sharing their big news for this year. Also, they have rounded buttons and circle pictures which makes the page look clean and elegant. The pictures being circular are something cool and unique from other roofing websites.
---
Avatar Roofing, your trusted roofer, features a prominent YouTube video on their homepage, allowing prospective customers to gain quick insights into their identity and the range of services they provide. The homepage is adorned with numerous captivating images that not only capture the audience's attention but also seamlessly guide it towards the accompanying information, creating an engaging and informative experience.
---
Stay Dry Roofing has a user-friendly navigation menu that shows the potential customer all the things they can do. The website also features an informative blog that shows the latest information and showing pointing to that this company is a roofing expert. A very nice Google map showing all of their locations.
---
As one of the best roofing websites available, this platform boasts a clean and minimalistic design, incorporating ample white space for a sleek and uncluttered appearance. A harmonious blue color scheme permeates the entire website, lending a sense of cohesion and professionalism. Just below the introductory video, a convenient contact form is prominently displayed on the homepage for easy inquiries. At the bottom of the page, you'll find a selection of customer reviews, providing valuable insights. Additionally, the website offers a multitude of social media links, including Facebook, Instagram, Twitter, and more, fostering a strong online presence and connection with its audience.
---
This website is very clean and attractive. With the different boxes for different information and services that are offered. Also, customer testimonials are found on the homepage that flips through some of them. Everything is nice and organized with many "read more" and "learn more" buttons for potential customers to reach out for more information.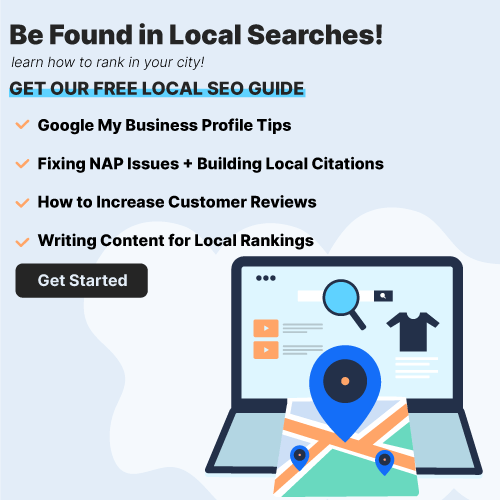 ---
Synergy offers many different opportunities to reach out and contact them. They offer a form to schedule an inspection and a form to contact them. Also, their phone number can be found at the top and bottom of the page. Along with a link or two on the homepage that will bring you to the contact page. The homepage is easy to read with plenty of white and some red highlight important information.
---
The website for Brennan's Roofing has a red color throughout bring attention to different information. Some notable features are the testimonials from happy customers, accessibility, and the clickable contact form making it easy to get into contact. There is an awesome section that showcases the work they have done.
---
This website shouts hard work and quality. The first text you see over the intro clip is "quality is not an act it's a habit." Also, they do more than just roofing, on the homepage they share the many different cleanup services that they offer. Some features are video testimonials, live chat, and a free estimate form. At the bottom of the home page there is a section for certifications, showing potential customers that can be trusted.
---
Amstill Roofing has an immediate pop-up, which gives you a chance to get a free quote. The website is very easy to access and find your way around. There are reviews and live chat buttons that follow the visitors as they scroll. Many short clips showing the process of roof repairs. Also a great explanation of what happens during a roof repair.
Related: Rank higher in Google searches with roofing company SEO services.
---
This website is very simple. Great quality throughout the site. Some features are featured on the homepage and the rest of them are on another page linked with a "read more" button. A great short clip giving a great explanation of the business, along with a detailed paragraph.
---
Star On Roofing shows you exceptionally good pictures of roofs that highlight the work the company can do. Also, they show client testimonials that scroll through which is easy to read. At the bottom of the homepage, they have a community section showing the viewer how involved they are and that their community is important to them.
---
Incorporating roofing web design elements, this site richly showcases its company through an extensive collection of images and videos, offering a vivid portrayal of their values and services. It's evident from the imagery that they are deeply engaged with their community, fostering a sense of trust and connection. Conveniently located at the bottom of the homepage, visitors can easily find the address and contact information, alongside social media links, providing a variety of avenues for potential customers to reach out and connect with this business.
---
Here's another website that is focusing on a simple, clean design. Halo Roofing showcases a great deal of information but without overwhelming the visitors. A sticky header that highlights the services, reviews, service areas, ways to file a claim/schedule an inspection, and their contact information. The page is very straightforward making it easy for potential customers to browses through information and get the information they need.
---
Hans Nombach's website stands out as one of the best roofing websites, featuring a clean and highly legible design. Prospective customers will find effortless navigation and a wealth of company information, thanks to the numerous top-of-the-page links. Despite the abundance of information, the text is skillfully divided and thoughtfully integrated with various visuals, all punctuated by a striking, attention-grabbing bold red color.
---
The roofing website's design starts with a clear and concise section at the very top of its homepage, showcasing precisely what services they offer, prioritizing efficiency and user convenience. Important information is thoughtfully emphasized with a vibrant, eye-catching yellow color, ensuring it doesn't go unnoticed. Additionally, at the bottom of the page, detailed testimonials provide valuable insights, benefiting the reader and serving as compelling social proof of their credibility.
Related: Improve your paid advertising ROI by hiring an agency with experience helping roofing contractors.
---
This roofing website makes it very clear that the company works on flat roofs in Chicago. They make it clear with their title, pictures, website options, and more. All of their content throughout the site is gathered around this basic principle. Some features that are helpful to the user are the contact form, Google Maps, and address/ phone number all on the homepage.
---
This site has a very clean top menu with many different categories organizing information. Chicago goes for something that usually you don't see, a 24/7 emergency repair option. This is a great option to have ensuring potential customers that if they have an issue they would be able to get it fixed as soon as possible.
---
The Gallagher Bros website is very clean and attractive. Right away there is a question if you have damage on your roof, offering a free inspection. There are two different locations so they make sure to separate those well. This company does more than just roofing, they do a nice job of showing what they all do. They use a hover effect to help keep things organized but also help explain each service. Each one has a great CTA offering the potential customer a quote.
---
This website's homepage. There is a good amount of high-quality images. Also, they broke the different sections apart well and made them noticeable different. The google reviews rating plugin is a good addition, along with a phone number that's in a sticky header to get into contact with the company.
---

The Flat Roof Company, renowned as one of the best roofing websites, specializes in commercial roofing, and their website excels in showcasing their comprehensive range of services. Notably, they proudly display a prestigious list of clientele, featuring well-known companies they've served. On the homepage, a dedicated section presents images from their past projects, with one picture exemplifying each service offered. Moreover, a convenient top-link directs visitors to an extensive collection of testimonials for further insights.
---
This website is very simple with showcasing the services that are offered. Also testimonials from happy customers, along with some information about the company. All of the links are easy to get to with them being on a sticky header. Also, the links are located at the bottom of the page with their contact information.
---
The website for Dry Bones Roofing has a clean and simple design. The services, reviews, location, and contact form can all be found on the homepage. There is plenty of white space around the company's information. Also, there are bold colors and well-placed graphics that bring attention to the CTAs.
---
Mr. Roof has an awesome visual that shows what services they offer. It's a picture of a house and there are different icons around the house that you can click on and hover on to get more information. Also, they have a great intro slider that shows their team hard at work. This roofing website is great at showing their work through visuals.
---
This roofing website uses a black and yellow color scheme that works well throughout the site. The website starts by showing a short video of what the business is all about and what services they offer. There is a great introduction of the team on the about tab. Also, there is a great question and answer section that visitors can look at and get answers they were looking for or get information about other important topics.
---
On the homepage of this website, the roofer's services are prominently displayed at the top, emphasizing their expertise in both residential and commercial roofing. The sticky header is thoughtfully structured, ensuring a user-friendly navigation experience. Moreover, the rest of the homepage is impeccably organized using a card design approach. Each block features a comprehensive description, an illustrative image, and a clearly visible button for users to access further information effortlessly.
---
Memphis Roofing has a blue and red color scheme that works well throughout the site. The main menu has many different categories, which are easy to discover new information. They even highlight the different types of roofs that they offer. Many visuals showcasing the work that they can do for the potential customer. Also, they make it very easy to get into contact with the business with the phone number at the top and bottom of the homepage.
---
This site has a sharp drone video that shows you the hard-working team on a few different roofs. The mixture of the intro clip and the pop of bright red and blue colors grabs the visitor's attention. The rest of the page has a clean feel to it with them using boxes to highlight the services offered, along with past projects. Also, there is an informative blog at the bottom showcasing helpful tips.
---
This website uses colors that aren't often used with other roofing websites. Many visuals on the homepage showcasing the services they offer and the types of shingles that they offer. Also, a good amount of written text and links to more information. This allows the potential customer to get a lot of questions answers by just looking through the company's information.
---
Moss Roofing has a great website that right at the top of the page shares some background information and why they should be trusted by the audience. This is a great way to build trust right off the bat and get important information out to the potential customer. On the homepage, they showcase the services, testimonials, and news articles. Some important features that can be found on this roofing website are a live chat, contact form, and other reviews from places like Google, Angie's List, and Accredited Business.
---
This roofing website is a great example of a site that wants to get its information out in the easiest way possible. There are many video clips throughout the website. Also, a good amount of images highlight important sections of the site. The videos help the potential customer get a better idea of the company. There are also social media links, live chat, and an organized menu separating their commercial and residential work.
---
This website allows you to easily get a free estimate by filling out a form that is right at the top of the homepage. The design is kept simple with not many pictures and plenty of white space. The few pictures that are located on the page are to show the services. A big map is shared at the bottom of the page showing the areas they serve in. Great way for potential customers to see if the company will travel to that area.
---
Stay Dry Roofing uses many images to showcase information on their site. These images help grab the visitor's attention and also keeps them engaged throughout the website. Many useful links at the top making it easy for visitors to discover information about the company. Some features that are showcased on the website are the free inspection form, testimonials, and informative articles.
---
Kingdom Roofing Systems stands out as one of the best roofing websites, employing an engaging intro clip that spotlights their diligent team in action on diverse roofing projects. Their website embraces a straightforward design that effectively conveys essential information without overwhelming readers. This user-friendly approach is facilitated by an abundance of visuals, well-spaced topics, and numerous links that seamlessly guide visitors to more detailed information across different pages.
---
This website is a great example of a simple and clean design with many CTAs. Phoenix Roofing & Remodeling uses simple icons to explain and highlight different aspects of the site. Their CTAs are nice and bold with a bright yellow color. It is easy for people to navigate through the website with a sticky header with many links and helpful resources.
---
Stapleton Roofing does a great job of showing you their company's hard work and the quality of their work. It's very easy to connect with this company with their phone number and social media links all at the top of the page. This is offering the potential customer many different ways to get into contact. Also, they showcase their mission, happy customer testimonials, and Google Map.
---
This roofing website uses many big, bold text and a bright red color scheme. Using big, bold text makes your site different from other sites just like yours. This makes them stand out and then the website is easier to remember. Also, some questions are asked reaching out to the audience and engaging them with the content available. Also on the home page, their photo gallery is showcased to see past work.
---
Source 1 Roofing showcases a short video right off the bat, getting a lot of information out the view all in one place. Each service has a picture and a link to learn more. Also, plenty of reviews from happy customers are shared on the homepage.
---
In terms of roofing website design, this site boasts an exceptionally sleek graphic loading process. As you scroll down, a smooth drop-down menu is revealed, simplifying contact with their office for users. Furthermore, the site offers a valuable collection of guides and resources, readily accessible for those seeking assistance and support.
---
This website has a very clear layout and well-thought-out pages which make the experience smooth and straightforward for potential customers. A contact form that allows the potential customer to receive a free inspection/estimate and request an appointment. Some features that stand out on the homepage are the Google Map, testimonials, and many easy-to-find links throughout the website making it easy to contact them.
---
How to Build an Impressive Roofing Website
Are you in the process of building a new website for your roofing company? How exciting!
Let's walk through some of the most important steps in building a new, or redesigning an existing, roofing company website.
Feel free to skip the first few sections if you already have a domain name, hosting service, and website platform picked out!
1.) Acquiring a Domain Name
Selecting the ideal domain name is a vital part of building your roofing company's online presence. It acts as your web address, determining how visitors find and recognize your website.
Here's a step-by-step guide to assist you in making the right choice:
Brainstorm: Start by generating ideas for your domain name, considering your company name, the services you provide, and your location.
Simplicity: Strive for a simple domain name that is easy to spell and pronounce. Avoid complex words, hyphens, or numbers.
Consistency: If your business has an established brand name, consider incorporating it into your domain name. For example, if your company name is Top Peak Roofing, avoid registering a domain like SuperRoofGuy.biz.
Availability: Check the availability of your desired domain names before proceeding. Many common domain names have already been taken. If that's the case, explore if your desired domain name is unused and available for purchase. However, avoid investing excessive money in buying a domain name that is for sale.
Domain Extensions: Opt for a domain extension that matches your website's purpose. While .com is widely recognized, consider alternatives like .net, .org, or industry-specific extensions like .roofing.
Legal Considerations: Before registering your domain, do a trademark search to avoid infringing on someone else's intellectual property. Steer clear of using names from other roofing companies or popular roofing material manufacturers.
2.) Selecting a Website Platform
After figuring out your domain name, the next step is selecting a website platform for your roofing website.
Most roofing contractors are going to develop content-based websites with live chats, contact forms, and appointment calendars to drive conversions.
WordPress is an excellent choice for a website platform. However, there are also options like Wix and other hosted website builders available.
WordPress: WordPress is a versatile CMS widely used for roofing company websites, offering flexibility and customization. It suits simple to complex sites, including appointment scheduling. With numerous roofing themes and plugins, you can create a tailored website. It's perfect for those who value control and future expansion. Most prefer the open-source version installed on a web hosting account over the hosted one.
Wix: The Wix platform is similar to WordPress, offering comparable page-building features but as a hosted solution. We have also worked on roofing websites built on Wix, and it's a reliable page builder. With Wix, you won't need a separate web hosting service.
Web Hosting Requirements
If you choose a platform like WordPress or WooCommerce, you'll need a web hosting service.
As a recommendation, we offer our own web hosting service, which is highly suitable for WordPress websites. If you prefer alternative hosting providers, consider the following reliable options:
WP Engine: This web hosting service is highly recommended for roofing companies. WP Engine offers a great control panel that simplifies the creation of staging websites. Their seamless backup process is another notable feature. The only downside is the limits they impose on PHP max_execution_time, and their pricing can escalate quickly if you require upgraded services.
SiteGround: We have consistently had positive experiences with SiteGround. Their live chat and email support are excellent compared to more well-known hosting firms. Support response times have been quick, and the initial contact person typically resolves the issue. Their backup tools are user-friendly, and they offer reasonable pricing for roofing companies.
3.) Selecting a Website Template
Roofing contractors often opt for pre-built website templates to cut costs and save time. But if you prefer a custom design, you can hire a custom web developer or custom ecommerce developer to create a theme from scratch.
For roofing websites, let's focus on finding pre-built templates. Here are some theme marketplace links:
WordPress Roofing Themes
You can find free themes at wordpress.org, or explore roofing-inspired templates at ThemeForest.
Roofix – Themeforest
$49
Roofsie – Themeforest
$49
Roofplan – Themeforest
$37
Shelder – Themeforest
$39
Wix Roofing Themes
You can find free and paid themes in the Wix marketplace at wix.com, some of which are suitable for roofing companies.
4.) Creating Content & Adding Visuals
Now that you have your domain name, website platform, and theme sorted, it's time to start building content for your roofing company's website!
Here are some helpful tips to create engaging and effective website copy for your website:
Understanding Your Audience is Key: Know their demographics, preferences, and needs. Craft content that addresses their pain points, adds value, and resonates with them. This boosts your rankings in roofing-related searches.
Clarify Key Messages: Identify what you want to convey on your website. Match them with your brand, spotlight your unique strengths, and convey the benefits of your roofing services.
Be Concise and Scannable: Online readers skim, so keep it brief and readable. Employ short paragraphs, bullet points, subheadings, and bold text to enhance comprehension.
Craft Compelling Headlines: Create attention-grabbing titles that convey your roofing business's value and relevance. A strong headline can draw visitors into exploring your website.
Use Keywords Strategically: Research relevant keywords and integrate them naturally into your content. Enhance your roofing website's search engine visibility, but steer clear of keyword stuffing, which hinders readability and user experience. Tools like Ahrefs or Semrush can aid in keyword research.
Stay Conversational: Write in a way that connects with your roofing audience. Avoid unnecessary jargon or technical language. Engage your readers directly with a friendly, approachable style.
Edit and Proofread Diligently: Before publishing, review your content for grammar, spelling, and punctuation errors. Confirm that your content flows smoothly and logically, in line with your brand's voice and style guidelines. Tools like Grammarly can assist in this process.
Leverage ChatGPT for assistance: If you need help generating ideas or refining the content on your roofing website, consider leveraging AI tools like ChatGPT.
To break up long sections of text, enhance your content with relevant and high-quality visuals. Consider the following tips:
Opt for High-Quality Visuals: Opt for high-res, captivating images. Blurry or pixelated visuals can harm your roofing website's quality.
Ensure Relevance: Choose relevant images that amplify your message. They should complement the text, offering context and visual appeal to your roofing services.
Explore Stock Photo Resources: Utilize reputable stock photo websites like Unsplash, Pixabay, or Shutterstock to find a wide range of professional-quality images related to roofing. Ensure compliance with licensing requirements and attribute images when necessary.
Customize Images When Possible: Customize images to match your roofing brand, if possible. It builds a consistent visual identity for your visitors. Tools like Adobe Photoshop or Canva can assist.
Optimize Image File Sizes: Compress images to reduce file sizes without quality loss. Large files slow your roofing site, hurting user experience and SEO. Tools like TinyPNG can help.
5.) Post Launch Tasks for Your Roofing Website
Once you have built and launched your roofing website, there are several important tasks and services to consider for maximizing its effectiveness. Here are some essential suggestions to help you navigate post-launch activities:
Search Engine Optimization (SEO): Implementing SEO strategies is crucial to improving your roofing company's visibility in local search results. Conduct keyword research, optimize your content, and ensure your website has a solid internal linking structure. Regularly update and create fresh, high-quality content to attract organic traffic. Consider hiring our SEO team or explore reputable providers like The HOTH.
Paid Advertising: For quicker traffic results, consider utilizing paid advertising platforms such as Google Ads or Facebook Ads to drive targeted visitors to your roofing business. You can hire our PPC management services or find talented professionals on platforms like Mayple.
Conversion Rate Optimization (CRO): Analyze your roofing web design's performance and user behavior using tools like Google Analytics. Identify areas where users may drop off or encounter barriers to conversion. Conduct A/B testing with tools like VWO to make data-driven changes and improve your website's conversion rates and overall user experience.
Website Security: Protecting your roofing website from malware and exploits is crucial. Ensure you have robust security measures in place, including SSL certificates, web application firewalls (such as Sucuri), and regular backups. Keep your CMS, plugins, and themes up to date to minimize vulnerabilities. Monitor your website for any potential security risks and respond promptly to any issues. It's also a good idea to monitor website uptime using a service like UptimeRobot.
Website Maintenance: Regularly maintain your roofing website to ensure optimal performance. If you are using WordPress, this includes updating plugins and themes, monitoring website speed and performance, and resolving any broken links or errors. Consider hiring our website maintenance services or finding freelancers on platforms like Upwork. Don't forget to regularly back up your roofing website to safeguard against data loss or technical issues.
User Feedback and Testing: Seek user feedback to grasp visitor experiences and spot areas to improve. Apply user testing to learn how users engage with your roofing site. Utilize this input for ongoing enhancements and continual user experience optimization.
Content Updates: Maintain fresh, updated content. Regularly post roofing-related blogs, update product/service info, and ensure accuracy and relevance. Engaging content not only draws visitors but also fosters return visits and content sharing within the roofing community.
Remember, post-launch digital marketing activities are crucial for the long-term success of your roofing website. Stay proactive, monitor performance, and adapt your strategies to achieve your business goals and meet the needs of your audience.
---
FAQs about Web Development for Roofing Contractor Websites
What things are important to make a roofing website good?
When creating a roofing website, prioritize its design. It should be clean, professional, and easy to navigate, ensuring visitors can quickly find the information they seek.

In addition, ensure mobile responsiveness for accessibility on various devices. Prioritize high-quality, informative content that accurately represents roofing services and offers valuable resources. Lastly, optimize the website for search engines with targeted keywords and metadata for improved visibility and ranking.
I already have a roofing website, how easy is it to change it?

Modifying an existing roofing website's complexity depends on factors like the extent of changes, website complexity, and the platform used. Consider a redesign if necessary.

Experienced website development companies can evaluate your site and recommend a redesign if it's the best choice. They'll create a modern, brand-aligned website.

Redesign costs vary based on project requirements. Minor changes are cheaper, while complex overhauls cost more. Get a detailed cost estimate from a web development company based on your project's specifics.
What is the cost of a roofing website?
You can expect the starting price of a template-based roofing website built in WordPress to be around $4,000. If you need design mockups built into a custom theme, expect a higher starting price in the area of $10,000. The main contributors to cost increases include premium design requirements, custom functionality, and data migration.
What if I need help with my roofing website down the road?
If you need help with your roofing website down the road, one option is to seek assistance from a web development company that specializes in website support and maintenance services. A web development company can provide you with experienced developers who can help you with website updates, bug fixes, security upgrades, and other technical issues. They can also provide you with ongoing website maintenance and support services to ensure that your website stays up-to-date and runs smoothly.
Does my roofing business need to be local to have a website built?
No, your roofing business does not need to be local to have a website built. In fact, many web development companies work with businesses from all over the world, regardless of their location. With the help of modern communication technologies, it is easy to work with clients remotely, and web development companies can provide the same level of service to clients regardless of their location. Therefore, if you are looking to have a website built for your roofing business, you can work with a web development company that specializes in creating effective and engaging websites, regardless of where you are located.
---