Welcome to our guide on the top 77 fitness websites!
As the fitness industry continues to grow, having a strong online presence is more important than ever. Your website can serve as a platform to showcase your expertise, reach a wider audience, and provide valuable resources to help people achieve their fitness goals.
In this article, we've carefully reviewed and ranked hundreds of fitness websites based on their design, functionality, uniqueness, user experience, and other critical factors. From visually stunning designs to intuitive navigation, these websites represent the best in the fitness industry.
Get ready to be inspired and learn valuable tips on how to build a successful website for your fitness business! You'll find website examples of gyms and fitness centers, personal training and coaching, yoga and pilates, nutrition and weight loss programs, fitness equipment manufacturers, online fitness programs, fitness apparel companies, and even health & wellness spas! For further examples within other industries, consider reading our Greatest Websites of the Year article!
---
The Top Fitness Website Designs
This fitness website knows how hard and time-consuming dieting can be sometimes. They make their website a one-stop-shop by allowing users to track calories and log activity. Also, they offer a food database so the user can easier find nutrition information about the foods they are eating. Along with that, they offer blogs about different healthy recipes and inspiration from other people. There are also integrated apps that you can use as part of your workout.
---
This site offers exercise demos, expert content, a workout a day, and more. They update their fitness website every day adding a new workout and workout tip video. The website is very organized, with many links and pictures to separate all the information. There is also a sticky header that helps people get from one place to another fast. At the top of the page there is an advanced search, so visitors can get the answers they want right away.
---
This website mostly promotes the gym but also gives helpful tips and information on how people can stay in shape at home. Plant Fitness welcomes you in with such a lively and vibrant strategy. They use plenty of white space to help separate their content. They offer an app that allows you to work out at home, with many beginner workouts for people starting out. Also, with the app, you are also able to track your progress.
---
This fitness website is geared towards men, as you can imagine. Throughout this website, they offer different topics not only fitness-related, such as entertainment, technology, gear, sleep, and more. The more standard features involve advising on how to get into better shape, workouts users could try and diets/food explained.
---
This site's main focus is on how to build muscle and stay in shape. There is great information on specific ways to build muscle, along with what workouts are best for those purposes. They offer different workout plans that you can fit into your own schedule and skill level, making it easier to work out. Also, there is an area where you are able to search for the exact exercises that you are looking for.
---
This website is very organized and attractive. Right at the top, they separate their information into 6 topics with a featured picture for each one. Their layout is very clear and easy to read through. All of their blogs are label at the top with exactly what the article will talk about. Making it easy to know if the article will fit what the reader is looking for. Also, they offer an email subscription with daily health tips trying to keep people motivated.
---
This fitness website features 4 topics on the homepage but offers many different health topics. Some of the topics they touch base on are ADHD, Depression, Menopause, Parenthood, Chronic Pain, and many more. Also, they offer tools to help users through these topics, along with a symptom checker to see if/when you should visit a doctor. The page is very well organized and easy for visitors to browse through all the blogs and information.
---
The homepage is very simple with different workouts, blogs, and podcasts for users to browse through. Each of them has links to get more information about each one. Most of the workouts have videos showing how to do each one. This helps users know exactly what their form should be and know if they are doing the workout correctly. They also have reviews of different equipment and supplements, helping users figure out what's best for what they want to do.
---
This website makes it very easy for visitors to browse through their information. All of their links can be found at the top of the page with a sticky header. There are many blogs on the homepage, along with more links to information. The layout keeps all the information organized, with boxes that separate the different topics.
Related: Consider an approach to digital marketing that helps integrate email campaigns, lead generation, and automation for your fitness center or gym.
---
The page is very clean and attractive. Also, they keep the main page very simple with a green color scheme. This website makes it very easy to track your fitness progress through their mobile app and different tools offered. They make it very easy to be able to contact them with a contact button at the top and the bottom of the page.
---
This website focuses on the gym, like its membership levels, different programs, and classes offered. Also, there is an eBook with different recipes, programs, and diets that you can try out. They use an orange color scheme throughout the whole page, making everything flow very well. There are many links throughout the page getting the visitor to sign up and learn about what is offered. Also, a contact form at the bottom of the page so you can receive more information.
---
This website tries to capture attention with its Avant grade style. The color scheme that they use works well with the style of their site. Also, they feature a video showing their team training a group of people. Which shows what you can expect when choosing to train with them. I really like that you see zero stock images on the website, using your own images will convince people to trust your brand way better than using stock images.
---
This fitness website offers classes that use aerial silks, Lyra, trapeze, pole, and more. They feature an intro video of a woman using aerial silks that grabs your attention. Also, there is an awesome Instagram section that shows videos of customers using the different equipment that is offered. My favorite thing about this website is that they have an Instagram section, this offers a social connection and with it being something unique it helps seeing other people do it and see them having fun doing it also.
---
Dara Hart is a New York City-based celebrity trainer that has to build a strong website for her business. She introduces her mission statement and personality through text, images, and videos. With all of these elements together they form a cohesive brand identity, which is approachable and professional. Dara personalizes her website through her introduction, hand-written fonts, and signatures which builds stronger connections with both existing and potential clients.
---
This website features all of their locations making it easy to contact the location that is closest to you. They separate their information into different categories showcasing what they have to offer to visitors. They don't want to overwhelm the viewer so they keep the home page simple and use links so they can share more information. This makes the page easier to read and understand. They share only one of their testimonials on the main page and link more to another page, which shows the customer's testimonials along with a picture of them.
---
This site showcases many before and after's of people who went through the program and saw results. This is a great way to show viewers that the custom programs, nutritional guidance, and support worked for many other people and could work for them. Visitors can take a quiz and see which coach is the best fit for them. Their philosophy for the website is to build a plan for lasting changes, they want to make your goals are realistic so you are able to follow through and not give up.
---
Fitness Blender is a great fitness website that has great inspiration on how to build your web presence. The website has a sticky header, mega menu, video integration, slider, gallery, banner ads, hover effects, and so much more to explore. The site is free but if you want more advanced features they offer a few different options for a low price. The site allows the potential customer to access full-length videos, affordable and effective workout programs, meal plans, and other fitness information.
---
This website uses a very clear introduction, so right off the bat, you know what this business is all about. They use big blocks to clearly show what their services are making it easy for visitors to pick the suitable service they wish to avail. Also, they use a sticky header for easy and quick navigation. Armoury Coaching offers easy ways to connect with its business as it provides contact information at the top of the page, along with at the bottom of the page.
---
James keeps the website simple and explains right away what he specializes in. He uses big pictures which take up half of the page and he puts information on the other side with plenty of white space. He shares his story about starting his business and explains that his skill set and approach are unique making him one of the most desired trainers in London. This is a great way of building trust and a connection with the reading.
---
This website provides workout plans, diet plans, and the ability to log and track workouts. Exercise.com does offer some member-only features, the free part of the website is still pretty large. The website allows you to search by type of exercise, difficulty, muscle work, and more. This makes finding the workout you want easy and when you want to work out you don't have to search through thousands of different workouts.
---
This fitness website is geared towards a female audience. The site reads like a fun blog. There are so many blog posts for fitness, nutrition, sports, and many more. Also, they offer workouts that don't require equipment and can easily be done at home. POPSUGAR also has blog posts about things that aren't related to fitness like makeup tips, relationships, smart living, travel, money and so much more.
---
Born Fitness is designed to give you straight answers about fitness. The creator, Adam Bornstein wanted to inspire people to live healthier lives. He believes that fitness and health is a personal pursuit that involves so much more than just a diet or going to the gym. Also, Adam doesn't want to be another confusing website that people get frustrated looking at.
---
This website exists to help women reach their fitness goals. They want every woman to feel strong and confident in their lives and body, so they created a page and community to do so. They want to find solutions for topics that are often overlooked like, pregnancy, PCOS, and body image. At the top of the page, they ask the viewer what they want to achieve, this is a great way to get the viewer reading exactly what they came to your site for.
---
This site uses a bold orange banner that catches your eye right away. They share some testimonials at the beginning showing the viewer that their customer's happiness means a lot to them. One of my favorite things about this website is that they have a weekly podcast and then share it at the bottom of their website. This is an awesome way to answer questions and potential customers get to know you or you and your team.
---
This website is very simple. It has bold and clear headlines and an in-depth description of its software. Some important pages within the website are Resources/Articles, About us, Meet the Experts, and Contact Us. All of these can be found at the bottom of the page.
Related: Need help improving organic traffic? Start ranking your fitness store website online with quality SEO.
Related: Need more members at your martial arts studio? Take a look at these digital marketing services that help you manage your online reputation, social media marketing, conversion funnels, and email campaigns.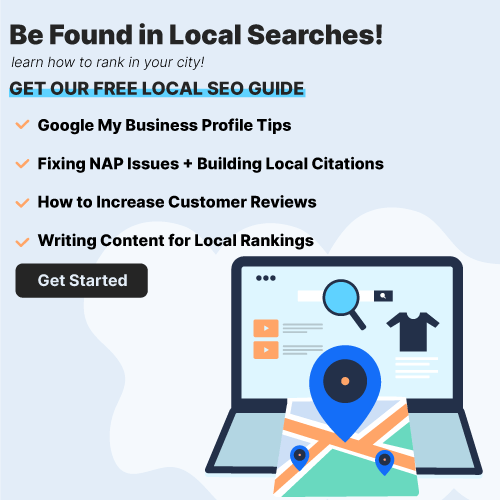 ---
Related: Move up a rank – in search results! Take control over your organic placements by implementing an SEO strategy for your studio!
---
FAQs about Web Development for Fitness Company Websites
Do fitness businesses need a website?
Yes, fitness businesses can benefit from having a website. A website can serve as an online hub for fitness businesses to promote their services, showcase their qualifications and certifications, and offer resources and tools for clients to achieve their fitness goals. Additionally, a website can help fitness businesses reach a wider audience and attract potential clients through search engine optimization, social media integration, and online advertising. A well-designed website can also help build trust and credibility with potential clients, making it easier to convert them into paying customers.
How do I create a fitness website?
When creating a fitness website, the first step is to consider the needs and preferences of your target audience, and design the website with a clean, professional look that is easy to navigate. Once this is done, you can choose a website platform such as WordPress or a customizable template website, along with a suitable hosting provider.

Using a customizable template website can provide a quick and cost-effective way to create a professional-looking fitness website. You should focus on creating high-quality content that accurately reflects your services, and optimize your website for search engines. This can be done by using targeted keywords, meta descriptions, and other relevant optimization techniques. Lastly, you should include clear calls-to-action on your website that encourage visitors to take the next step, whether that's booking a training session or signing up for a newsletter. With the right tools and expertise, creating a fitness website can be a highly effective way to promote your services and attract new clients.
In the future, if I require assistance with my fitness website, what options are available to me?
If you require assistance with your fitness website in the future, one option is to hire a web development company that specializes in providing website support and maintenance services.

Such companies typically have a team of experienced developers who can help you with website updates, bug fixes, security upgrades, and other technical issues. They can also provide you with ongoing website maintenance and support services to ensure that your website stays up-to-date and runs smoothly.

The cost of hiring a web development company for website support and maintenance services would depend on several factors such as the extent of the work required, the frequency of the updates, and the level of expertise of the development team. However, many companies offer flexible pricing plans and customized solutions to fit the specific needs of their clients.
How much does a fitness website cost?
You can expect the starting price of a template-based landscaping website built in WordPress to be around $4,000. If you need design mockups built into a custom theme, expect a higher starting price in the area of $10,000.

If you are looking for an ecommerce website for your landscaping business, you can expect quotes to start around $6,000 if the site is in Shopify or WooCommerce. Likewise, if you need custom mockups built into a custom theme you can expect a higher starting price of around $20,000. The main contributors to cost increases include premium design requirements, custom functionality, and data migration.
How difficult would it be to modify an existing fitness website that I already have?
The level of difficulty involved in modifying an existing fitness website would depend on several factors such as the complexity of the website, the size of the website, the extent of the changes required, the programming languages and frameworks used, and the level of expertise and experience of the web development company.

Generally, a web development company with experienced developers should be able to modify an existing fitness website with relative ease. They would have the necessary knowledge, skills, and tools to make the required changes to the website efficiently and effectively. However, if the website is highly complex and requires extensive changes, the difficulty level may be higher and the project may take longer to complete.

The cost of modifying an existing fitness website would also depend on the factors mentioned above. If the website is small and requires minimal changes, the cost would likely be lower. However, if the website is larger and requires significant modifications, the cost would be higher.
---