Attention all tattoo artists and parlor owners! Are you in need of some web design inspiration for your ink empire? Look no further, as we present to you our guide to the top 25 tattoo websites.
Our team of experts has combed the web to find and assess the best tattoo sites based on design, functionality, uniqueness, and user experience. From captivating layouts to seamless navigation, these sites are the epitome of online excellence in the tattoo world.
Not only will you find ideas for your own site, but you'll also gain valuable insights on how to make your online presence stand out.
So, gear up and give your tattoo business a boost with the help of this guide! You'll find website examples of tattoo parlors, mobile tattoo artists, tattoo conventions, tattoo removal services, and tattoo supply companies in this list! For examples within other industries, head back to our Best-rated Web Designs of 2023 article!
---
The Top Tattoo Website Designs
This website shares in the intro paragraph that they do unique and custom work. Along with more information about the business. This is a great way to get important information out to the reader right away. So this allows the potential customer to see if their vision matches up and not waste anyone's time. There is a great gallery of pictures on the homepage, along with testimonials, a Google Map, and a contact form.
---
This tattoo website has a very modern feel, with small, thin font and a lot of white space around the information. Many pictures showcasing different tattoos from different artists. Also on the homepage, there is testimonials, Google Map, and contact information making it easy to get into contact. There is a sticky header making it easy for visitors to easily browse and discover all the information within the website.
---
Guns N Needles has a great web design that has a good amount of information but isn't overwhelming to the reader. This website knows that sometimes getting a tattoo can be stressful, they make sure you get all the facts before jumping into anything. They also do a great job of answering FAQs and easy-to-follow instructions on the aftercare of the tattoo.
---
This site is very simple with some written content showcasing what they offer. Then they have a section for the work they have done, with is organized by the artist. This helps the potential customer know which artist they should pick for their tattoo if they like the work one artist does over all the other ones. They are also a consultation at the bottom of the page.
---
Nokomis Tattoo has a bold red color that helps highlight important information on the website. Not all tattoo shops allow walk-ins, so they make sure loud and clear that they offer both appointments and walk-ins. Some notable features are the informative blog, social media links, and contact form.
---
This website's intro slider has so many cool pictures that grab your attention. The pictures are of the shop and some tattoo designs. Many categories at the top of the homepage making it easy for visitors to navigate around. Also, there is a video giving a tour of the shop. Along with a Google Map that shows where they are located.
---
This tattoo website has an intro video of someone getting a tattoo. This grabs your attention and makes you want to get more information. Many ways for the visitor to reach out for more information when they want it. Also, they make it very easy to contact them with their phone number at the top and bottom of the page and a link to their "Contact Us" page.
---
Bellwether Tattoo's website has a great web design. The content is centered in the middle of the page with a background that stays in place. The background is grey with a black plus sign pattern. At the top of the page, there are many links to browse through. Many pictures are showcasing the work they can do.
---
The website for Lucky Dragon Tattoo does a great job of keeping everything simple and not overwhelming the reader. They also make it clear what they offer and share that they are experts in repairing and covering up tattoos. At the top of the page, they have social media links for Facebook and Instagram, also their Google reviews.
This tattoo website has an intro slider with many pictures showing what their shop looks like, along with the artist working on different tattoos. Their pictures for the work they have done are on a slider, allowing you to see all the pictures or click through them. Each artist has an introduction and a link to see the work they do.
---
---
This website does a great job of showing what their services are and showing off their art. There is a section for FAQs and news articles getting important information out to the potential customer and get any questions answered that they have.
---
This tattoo website is a great example of a good web design. It has a great intro paragraph, along with an intro of the team. There is an awesome Instagram and section review section, showing the potential customer what other people have experienced and enjoyed.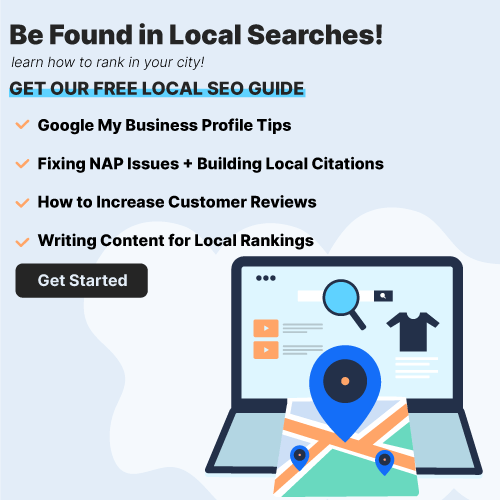 The website for Ever True Tattoo is super simple. On the homepage, half of the page is a slider featuring a few different designs. The other half features the artist's pictures with a hover effect so when you hover you see their name. The pages on this website are a contact page and aftercare instructions.
---
This website is very bold and busy. A lot going on which you can tell is what they were going for. There are many pictures over a busy background. The headlines are also big and bold. Iron Monkey Ink allows the potential customer to book online and know exactly what they will spend. They share a Google Map, social media links, and contact form.
Related: Give some thought to SEO services for tattoo artists if you are looking to rank higher in search results.
---
Body Electric Tattoo has a very unique homepage. There are many pictures right next to each other that take up the whole page, each with a headline and a link. Each bringing you to important information. This page likes to explain their work through pictures, so they have many pictures with a small amount of text.
---
This tattoo website has an oversized intro picture showing what their shop looks like. They have an awesome sign in their shop with a purple color that radiates off of it. It's unique, which grabs the attention of the visitors. There is a good mix of written content and pictures. Very easy to contact them with contact information on the homepage and a live chat option.
---
Chapter One Tattoo has a black and white color scheme. The website is very clean and easy to follow. Each artist has a picture and a short paragraph, along with a link to their portfolio and a form to request an appointment with them. On the home page, there is an Instagram section, allowing social proof for the potential customer.
---
This website is organized well with many links at the top of the page to browse through. Pictures of the work they have done, along with testimonials allowing the potential customer to get a good idea of the business before contacting them. They also offer a live chat to answer any questions that people might have and want to get answered as soon as possible.
---
Bearcat Tattoo uses the green color to highlight important information throughout the site. The site is very attractive and straightforward. A good amount of content is on the homepage but also many links allowing visitors to reach for more information.
---
This tattoo website offers many different styles and does a great job of explaining each of them and sharing which artists are best for each one. There are reviews on the homepage from Google and Yelp. Other notable features are the Instagram section, Google Map, and the contact form.
---
The website for LV Tattoo has a cool load feature when scrolling down the page. The homepage is set up to introduce the artists and show the work that they do. Along with the other team members. Also, they make it very clear the services that they offer and some of the general prices.
---
Revolt Tattoos is very bold with a red color scheme and bold, capital letters. There are many locations and they do a good job of separating them and showing which artists work at which location. A video is also incorporated on the homepage, which helps the potential customer get to the business.
---
This site uses circular pictures which are creative and stand out. There is a gallery showcasing past work. Along with a list of all the artists. This website allows you to connect with them in many ways, such as Facebook, Instagram, contact form, and calling them on the phone.
---
This tattoo website is very simple with a good amount of white space. On the home page, they share some information about themselves and have the rest linked. Making sure the page doesn't get overwhelmed with information. Also, there is a slider featuring the artist, along with a link to discover more information.
---
FAQs about Web Development for Tattoo Artist Websites
What is the cost of a tattoo website? 
You can expect the starting price of a template-based tattoo website built in WordPress to be around $4,000. If you need design mockups built into a custom theme, expect a higher starting price in the area of $10,000. The main contributors to cost increases include premium design requirements, custom functionality, and data migration.
I already have a tattoo website, how easy is it to change it?
The ease of changing your existing tattoo website will depend on several factors. If your website is built using a platform that is easy to modify, such as WordPress or a customizable template, it may be relatively straightforward to make changes and updates to your website.

On the other hand, if your website is built using custom code, it may be more difficult and time-consuming to make changes. In some cases, it may be more efficient to build a new website from scratch rather than try to modify an existing website.

If you are looking to update your website, it's important to work with a web development team that has experience in website redesign and is able to create a new website that meets your specific needs and goals. They can evaluate your current website and make recommendations on the best course of action, taking into account your budget, timeline, and business objectives.
Do template websites work well for tattoo websites?
Yes, template websites can work well for tattoo websites. There are many high-quality template designs available that are specifically tailored to the needs of tattoo businesses and can provide an effective and affordable option for creating a professional-looking website. These templates can be customized to fit the unique needs and preferences of the business, such as showcasing the portfolio of artists and their work, providing information about services offered, and making it easy for customers to schedule appointments.

However, it is important to choose a template from a reputable source and to ensure that it is optimized for search engines and mobile devices. The website should also be regularly updated with fresh and informative content to engage visitors and improve its search engine ranking.
What is the best way to create a tattoo website?
When creating a tattoo website, you should first identify the target audience and design the website with a look and feel that is appropriate for the tattoo industry. This means creating a visually appealing and user-friendly site that showcases the work of the tattoo artist. Choosing a website platform that is flexible and easy to customize, such as WordPress or a customizable template website, is also essential. This allows you to tailor the website to the unique needs of your business, including offering an online booking system and providing information about the tattoo process.

Next, focus on creating high-quality content that accurately reflects your services, including details about the artist's experience, past projects, and contact information. It's important to optimize your website for search engines by using targeted keywords, meta descriptions, and other relevant optimization techniques. Finally, include clear calls-to-action that encourage visitors to take the next step, whether that's booking a consultation or requesting a quote. With the right tools and expertise, creating a tattoo website can be a highly effective way to promote your services and attract new clients.
---