Mastering effective website design brings together the perfect blend of visual appeal and practicality. These websites go beyond making a simple statement – they convert casual visitors into devoted customers. Research consistently highlights the profound impact design wields over sales and business expansion, providing a notable edge for those who recognize its immense potential.
In the world of contractors, the marriage of style and utility forms the cornerstone. Style delivers eye-catching aesthetics, while functionality propels casual browsers toward becoming active clients.
Amid the crowded landscape, your website's design emerges as a linchpin. It's the deciding factor when services align, with a polished design unlocking the doorway to capturing and retaining potential clients.
Our compilation of the top 50 contractor websites presents an array of diverse designs, showcasing the dynamic possibilities within this field.
An unwavering online presence stands indispensable, as websites lay the foundation for that critical first impression. Rankings hinge on a medley of aesthetics, functionality, distinctiveness, and user experience.
Embark on a journey to master the art of crafting a triumphant website, delving into examples ranging from general contractors to specialized home services. For a broader perspective, don't miss our comprehensive blog article highlighting the Overall Best Websites!
---
The Top Contractor Website Designs

This contractor website boasts a distinct orange color scheme, setting it apart from other similar sites. The introductory slider includes an engaging video feature. Overall, the design exudes a modern look and feel, offering visitors the comfort they desire on a top-tier website. One standout feature is the client testimonial slider, effectively showcasing social proof through feedback from satisfied customers.
---
United Elite Group offers a number of links throughout the website making it very easy to navigate the WordPress website. Very simple layout so the viewers can focus on the featured pictures, Under the main picture there's a message about how they got started and taking pride in making new and returning clients happy. Also showcasing reviews about past customers' experiences and what kind of service they got from the team.
Related: Start digital marketing for your construction company to take control of your online reputation, social media, conversion funnels, and lead generation.
---
When excelling in various domains, it's essential to showcase those talents. This website not only explains the diverse services they provide but also offers a captivating visual presentation of each service through expertly crafted website design. This fusion of information and aesthetics provides visitors with a comprehensive understanding of the extent of their capabilities. Furthermore, the website adeptly exhibits their previous projects via an engaging gallery of images, accompanied by insightful blogs detailing various remodeling endeavors. These meticulously written blogs intricately describe the transformations undertaken and the rationale behind them, assuring visitors of the company's dedicated approach to each project.
---
This contractor web design features bright colors throughout the page to grab the viewer's attention. The first thing that caught my eye after the main picture is that they want you to contact them and schedule a free estimate, showing that they want to hear from you. Also saying that there's no job that is too small or too big. Personalized testimonial sliders from clients showing future customers how this team gets the job done right every time.
---
This site is big and busy and offers a lot. The website has a lot of information on it so it's good that it's organized into different areas making it less overwhelming to the reader. One thing that I really like is that they have a link to video testimonials on their page. Reviews from happy customers showing the work that was done, along with some before and after's. Visitors are able to get a visual of what they could have and have trust with the business.
---
Eden Builders has a very simple website. The colors are navy and white, making things feel relaxed and at home. Easy to find contact information and contact form, making it easy to get ahold of them. Also, they offer homeowner tips through their email subscription.
Related: If you can't find your construction website online, maybe think about improving your search engine optimization!
---
This website makes it very clear how to communicate with the company. They use a slider for all their information on the main page, keeping each topic separated. To make things easier they put their number at the top of the page, social media icons thinking people that visit the page will want the services and will contact right away.
---
The purple and yellow color scheme really make the website pop. The yellow against the purple draws your eyes to the information highlighting what they do best. Under the "about us" tab, the owner talks about the business, which is a great way of gaining trust with potential customers.
---

Enhanced by a vibrant website design, Affordable Contracting Services effectively conveys their core focus: delivering top-notch custom home builds and residential remodels. The structured 5-step process outlines the client journey with transparency. A dynamic color scheme adds to the visual appeal, while the judicious use of clear and engaging images enhances the overall aesthetic. The platform also stands out for its attention to convenience, as evidenced by the intuitive contact form that simplifies communication. This commitment to seamless engagement is further underscored by the presence of contact details in strategic locations across the website, cementing Affordable Contracting Services' dedication to providing an accessible and visually pleasing experience.
---
This contracting website has a simple layout with pictures and some text. My favorite thing about the website is that on their recent projects you could see projects for a certain area. Instead of customers looking through all the projects they can choose to look at certain projects. This gets customers to what they want to look at fast and they don't have to waste time clicking.
---
This site grabs your attention by showing some attractive designs of patios and decks. Also, this website grabs your attention with the bold orange and black color scheme. They use a sticky header making it easy to navigate through the site. Towards the bottom of the page, there are links to their YouTube channel and post videos all about different installations, repairs, drywall, and more that can be done by yourself. This shows visitors what kind what work he does and that he can do them well.
---
The creative designs throughout the contractor website showcasing services and other important information will keep the visitors interested. The color scheme brings the whole page together and makes the visitor comfortable. They also use testimonials from people to show that they do good work, these testimonials include pictures with one of the team members. This shows potential customers that you like to get to know your clients and not only want to just get the job done.
---
The website design adopts simplicity, featuring images of recent projects categorized by location. A video highlighting completed undertakings is also included. The page incorporates a convenient contact form that can be easily accessed and completed. Furthermore, a contact form immediately appears upon visiting the website, facilitating swift communication with the company. This approach demonstrates a commitment to engaging with visitors and addressing any inquiries they may have.
---
Capturing your focus, this web design highlights previous projects and provides a project-specific cost calculator. This enables visitors to obtain project estimates without initial business contact. Swift information delivery accelerates potential project initiation. Additionally, a live chat feature facilitates instant communication for visitors seeking immediate assistance.
---
The contracting site explains the services and what work could be done right away. Then they keep it simple by adding pictures of some of their projects. At the bottom of the page, you will find reviews from customers that scroll through. A live chat is also offered to get a reply immediately, so visitors know they will get a reply and don't have to wait.
---
Desert Valley Contracting, through an artful integration of website design, immediately elucidates the prospective client's experience upon selecting their services. Their adept use of well-structured boxes elegantly organizes a wealth of information, making navigation through their offerings seamless and intuitive. Additionally, the website serves as a showcase, featuring an extensive array of their previous projects, each vividly captured and presented through thoughtful design. This not only instills confidence in potential customers but also assures them that by reaching out, they can expect results aligned with their aspirations, mirroring the quality showcased in the visually appealing project images.
Related: Consider a website marketing service specialized in helping contractors if you need assistance with funnels, lead gen, or social marketing.
---
This page uses a bold color scheme and layout. The red and blue with the bold text make the site easy to remember. When visitors are looking at many websites it's a good way for them to remember your site and then come back. The intro slider features a video that shows what kind of work they do, along with pictures throughout the page. They use many simple icons that you can click on, making it easy to move around the site.
---
The design of this contracting website is very clean and attractive. There is plenty of white space between the pictures, along with pops of blue that stand out. Everything is simple with not a lot of information on the main page but links that will bring you to more information. This makes the page nice and clean and helps the visitor not feel overwhelmed.
---
Inside Out Construction does an awesome job demonstrating what they do through pictures. The layout is simple but gets the point across. Also a personal letter along with a family picture on the "About Us" tab from the owner talking about how the business got started. Sharing personal stories is a great way to show you are dedicated to making customers happy.
---
This site starts by showing impressive-looking projects that they have done. They showcase what makes them different from other websites with simple red icons. Showing your audience that you want to make your work different and unique from other companies. The page has big pictures, focusing on the picture more than anything.
---
On the main page, this website uses a click-through slider for their information. At the end of the slider, they use links to showcase projects they can do, then go into more details once you click. This helps there not be too much information on the main page and not confuse the readers. They use links at the top of the page and divide them into four different categories to keep information organized.
Related: Rank higher in search results with contractor SEO services from an agency with experience.
---
Austin Generals offers many services but picks some of the top favorites and showcases them on the main page. Also, they use boxes to help separate different information. At the bottom of the page, there are links, along with contact information and social media.
---
Through skillful website design, this platform offers easy information browsing. Its clean, appealing interface exudes a modern feel. The site also provides valuable remodeling advice at its bottom, empowering potential customers with insights into the process and costs. This background knowledge enables informed decision-making, enhancing the overall customer experience.
---
This website features a simple scroll-through option on the home page. Along with simple design and color making it easy to read. The page is very easy to navigate with different links at the top of the page. Also, it's very easy to contact them by phone or email with having their contact information right at the top.
---
This website starts by showing past projects and services that they offer. They use boxes and clear links to organize information. Making it very easy to find information right away. They also use large pictures to focus on their projects and where they are located. Also, they use a few different hoover options throughout the page making it easy for visitors to reach for more information.
---
CB construction is very clean and easy to follow. The layout is simple but gets the point across to potential customers. They use a feature that keeps their main page less cluttered, when you hover over an icon it will show you information for that area. This is a great way to get information to visitors by not overwhelm them with a lot of information at one time.
Related: Improve your paid advertising campaigns by hiring an agency specializing in contractor PPC management.
---
This site builds trust by highlighting the team's dedication to ensuring your satisfaction with their work. Their site is very simple with plenty of white space. With contact information at the top and bottom of the main page. They introduce their team and even include their dogs, which are important to them. Also, they ensure that those things are build to last and point out their dedication to the environment.
---
The page starts with a video, this is a good way to get engaged people right away. Also, this offers a large amount of information all in one place. This website separates the services they offer into different categories, like maintenance, single home, or multi-family. Organizing information like that helps so potential customers don't have to search through all the services and quickly find what they want.
Related: Hyper focus your paid advertising to reduce wasted ad spend and drive quality leads to your construction business from search and social channels.
---
Distinguished by its strategic website design, this platform leaves no ambiguity about its offerings: specialized in custom home builds and residential remodels. The transparency extends to a comprehensive 5-step process outline, guiding clients through what to anticipate when engaging their services. A commendable organizational approach is seen in the segregation of home builds and remodels by location, facilitating swift access to pertinent information. Notably, EC Eakaman maximizes user convenience through consistent placement of contact details at the bottom of each page, further reinforced by a dedicated contact information page, demonstrating an approach centered around user engagement.
---
The layout catches your eyes, but it's easy to follow and understand. They do a good job of making the information easy to browse through. The blue and gray keep the site simple but are a good pop of color. They have a strong call to action making it easy to follow.
---
This website's design layout is unique and cool. It showcases the services that are offered in a fun way, along with the finished projects. This is a great way to keep visitors engaged with your site. Also, a good way for visitors to remember your website. They make good use of the blue color.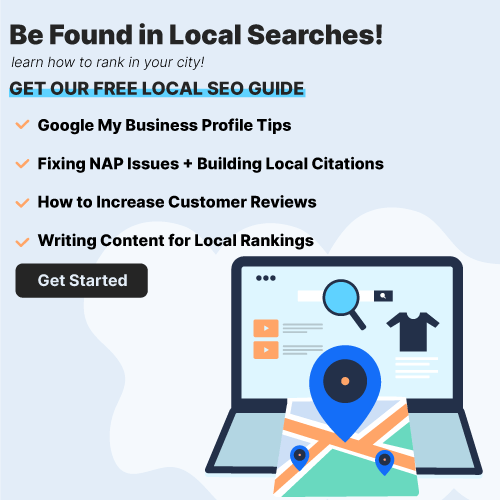 ---
Employing an uncomplicated arrangement, this web design employs a blue color palette. Following the initial slider showcasing images, the site delves into comprehensive information about the company's operations and areas of focus. This section also outlines their core values. This approach promptly provides prospective customers with a clear grasp of the website's purpose and the services available.
---
Jova Construction makes a point to stand out from other websites like them. Right off the bat, there is an image that is visually appealing and grabs the visitor's attention. Also, the color they use is unique and attractive. They use plenty of pictures that really show what they can do. It's perfect for people who take in information visually. This contracting website is very easy to contact with their phone number at the top and bottom of the page. Along with their client testimonials towards the bottom of the home page that make it easy for potential customers to see what the company is all about.
---
Highlighted by effective website design, the initial attention-grabber is their specialization in restoration rather than remodeling. Prominently featured on the main page, their focus on restoring properties post fire, storm, and water damage signifies a versatile approach to projects of various scales. Notably, the website also includes a section dedicated to insightful blogs discussing diverse remodels, outlining their advantages. This dynamic blend of content not only communicates their versatility but also establishes them as a knowledgeable resource, enhancing their appeal to potential clients seeking both guidance and skilled restoration services.
---
This example site makes it very clear how to communicate with people that visit the contractor page. At the top, middle, and bottom of the page, they talk about getting in touch. This shows that they want to hear from you. They build trust by saying that they have 20+ years of experience, also offering a warranty. They show a very attractive bathroom with a big tub and shower. Targeting people that are looking to renovate or build a new home.
---
This example contractor website right away shows the projects that they offer. Keeping the site simple with pictures and a green color scheme. At the bottom of the page, they share testimonials from pleased customers to help potential customers. They do a good job of separating commercial and residential.
---
JL General uses a pop-up contact form, wanting the visitor to contact right away so they can help. This is a great way to get visitors to ask the questions they have before looking at your page. This example contractor website seems to do it all from remodeling, add-ons, issues with plumbing/electrical, and property maintenance. This site is trying to show visitors that they are here for you for any project you want. With having many services they separated their reviews by services making it easy to quickly find what you need.
---
Many other companies show end results but this site shows you that the process is just as important. Starting with an intro video of the team working on projects. They use colors that match their trucks and machines, making the site look coordinated. There is a lot of information, but easy to navigate through it all.
---
This site right off the bat shares information and pictures about what they do. They highlight what they do and show their unique work. They go into explaining when the business got started and how many completed projects, this is building trust with potential customers.
---
Frank's Construction website is dedicated to presenting the finest home improvements they provide. They elaborate on their mission and vision, effectively demonstrating to site visitors their commitment to excellence and the relentless pursuit of the best design and quality craftsmanship.
---
The contractor website features a red, white, and blue color scheme. which makes the page attractive and it's easy to read. They showcase kitchen, bathroom, and basement remodeling. They go into detail on how much remodel work they have done for each section. Giving potential customers the satisfaction of know that there has been plenty of projects done before. They also explain why some remodels are a good idea getting the viewer interested in the project.
---
The colors are simple with lots of white space, and large images to draw your focus to the work they are displaying. They do a very good job at letting their images and simplicity do the selling. This allows them to have a lot fewer distractions and get straight to the point which is showing off the beautiful homes they have created. The use of large imagery works very well in an industry that is driven by uniqueness and creative visual concepts. Overall PRB Architects does a great job at matching their website design theme to their industry.
---
Very clean and easy-to-read contractor website design. Multiple links that allow visitors to get more information. The phone number, email, and address are right at the top making it easy to contact them and know their exact location. A free estimate is offered right at the top so the visitor can know what price they can expect for the service they want.
---

This contractor website employs a straightforward web design, incorporating soft blue hues throughout the page. Despite the abundance of information, it maintains organization through strategically placed links at the page's top. Well-structured information significantly aids readers in locating the content they seek within your site.
---
This contractor website uses a red color scheme that makes it pop, also catching your eye. Summit explains their process in different steps, showing you how things get done. Making it easier for the potential customer to know what they can expect when picking this company. They organized their portfolio into locations, along with the type of builds. Very clear on how to get into contact with this company with contact info at the top and bottom of the page.
---
This contracting page starts out by giving a background of the business. They state that it's a family business started in 1919 and its 3rd generation of ownership. This is building trust between the potential customer and the business, especially because it's family-owned. The site is very clear and easy to navigate through the website. Phone number easily found at the top of the page.
---
This website begins by outlining their business objectives, demonstrating their commitment to quality work regardless of project scale. Their portfolio is prominently featured on the homepage, allowing visitors to access project specifics. Towards the page's conclusion, they highlight well-known companies they have collaborated with in the past.
---
The 3F Construction web design showcases exceptional organization, facilitating seamless navigation and swift access to desired information. The homepage boasts a clean layout accentuated by an appealing orange color palette. Prominently positioned at the top are their social media icons. Furthermore, they provide introductions to each team member, accompanied by comprehensive paragraphs detailing their backgrounds. This approach effectively fosters familiarity between visitors and the company's dedicated team.
---
Enhanced by thoughtful website design, this platform adeptly balances information with visual elements, resulting in a clean and spacious layout. The strategic incorporation of images provides breathing room, contributing to the overall sense of organization. Furthermore, the site showcases endorsements from satisfied customers, each clickable for a deeper insight. Complementing these features, a user-friendly contact form simplifies reaching out, while a conveniently provided map pinpoints their location for easy reference.
---
The website starts by sharing happy client's experiences to help others know about the business and hear how the clients feel about the work. They share very appealing pictures of remodels that they have done that make you want everything in the picture. They also share other testimonials at the bottom of the page along with the area that they work, making it easy to know if they will work with you.
---
How to Build a Great Contractor Website
Are you in the process of building a new website for your contracting business? How exciting!
Feel free to skip the first few sections if you already have a domain name, hosting service, and website platform picked out!
1.) Purchasing a Domain Name
Picking out a domain name for your contractor website is a crucial step in establishing your business's online identity. It serves as the address that visitors will use to access your website, and it plays a significant role in branding and recognition of your business.

Consider these steps for a perfect domain name:
Brainstorm: Think of ideas that include your business name, services, and location.
Simplicity: Keep it simple, easy to spell, and pronounce; avoid complexity, hyphens, or numbers.
Consistency: Include your established brand name, avoiding inconsistencies.
Availability: Check if your desired name is available; consider purchasing if it's not taken and at a reasonable cost.
Domain Extensions: Choose a suitable extension (e.g., .com, .net, .org, or industry-specific like .services).
Legal Considerations: Ensure the name doesn't infringe on trademarks or existing brands.
2.) Choosing a Website Platform
Once you've chosen your domain name, the next step is picking a website platform for your web design. Most contractors opt for content-focused sites with features like live chats, contact forms, and appointment calendars to boost conversions. Options like WordPress and Wix, along with other hosted builders, are popular. E-commerce functionality is less common on contractor websites.
WordPress: WordPress is a versatile content management system (CMS) known for flexibility and customization. Suitable for all websites, from portfolios to complex multi-service sites. With themes and plugins, create a tailored website. Ideal if you seek control and expandability. Available in hosted and open-source versions.
Wix: Similar to WordPress, Wix offers an intuitive drag-and-drop website builder with templates catering to contractors. It's a hosted solution, eliminating the need for separate web hosting.
Web Hosting Requirements

Opting for platforms like WordPress or WooCommerce entails the need for a web hosting service. For your consideration, we frequently advocate for our web hosting service due to its exceptional performance with WordPress websites. Other hosting options include:
WP Engine: WP Engine is excellent for contracting businesses, offering easy staging site creation and seamless backups. Note possible PHP limits and pricing variations for upgraded services.
SiteGround: SiteGround provides great support via chat and email, with user-friendly backup tools and reasonable pricing.
Digital Ocean: Digital Ocean is Ideal for cloud hosting but might be complex for most contractors. Reliable, but potentially costly due to server expenses and management fees. If needed, check out AdminGeekZ for server administration.
3.) Selecting a Website Template
Most contractors prefer to purchase and customize a pre-built website template as it significantly reduces web development costs and turnaround time. However, if your contracting business prefers a custom design, you can always hire a custom web developer or custom ecommerce developer to create a unique theme for your website.
For setting up the best website, let's focus on suggestions for finding a pre-built website template. Here are some links to the main theme marketplaces to consider:
WordPress Contractor Themes
You can find free themes at wordpress.org, or explore contractor-inspired templates at ThemeForest.
ReConstruction – Themeforest
$59
Gedung | Contractor & Building Construction – Themeforest
$59
Estand – Themeforest
$49
Tradesmen – Themeforest
$59
Wix Contractor Themes
You can find free and paid themes in their marketplace at wix.com, some of which are suitable for contractor websites.
4.) Writing Content & Adding Visuals
With your domain, platform, and theme set, let's dive into crafting compelling content for your personalized website!
Here's how:
Know Your Target Audience: Before writing a single word, gain a deep understanding of your target audience. Define their demographics, preferences, and needs. Tailor your content to address their pain points, provide value, and resonate with them. This will help ensure that your contractor website ranks well in relevant searches.
Define Your Key Messages: Establish main messages aligning with your brand, showcasing strengths and service benefits.
Keep it Concise and Scannable: Online readers skim, so keep it brief. Use short paragraphs, bullet points, subheadings, and bold text for easy reading.
Create Captivating Headlines: Craft attention-grabbing headlines that communicate your business's value, enticing visitors to explore further.
Strategically Incorporate Keywords: Incorporate keywords naturally for better search visibility, but avoid overuse for readability. Tools like Ahrefs or Semrush can assist.
Maintain a Conversational Tone: Engage readers with a conversational approach that's friendly and approachable. Steer clear of jargon unless essential.
Edit and Proofread: Before publishing, review for grammar, spelling, and flow. Ensure your content aligns with your brand voice.. Tools like Grammarly can be helpful in this process!
Utilize ChatGPT for Assistance: Consider AI tools like ChatGPT for content ideas or refining your contractor website's copy.
To enhance the visual appeal of your content and break up lengthy sections of text, incorporate relevant and high-quality images. Consider the following tips:
Opt for Quality Images: Choose visually appealing, high-resolution images to avoid diminishing your website's quality with blurry or pixelated visuals.
Stay Relevant: Pick images that suit your content and illustrate your message effectively. They should enhance your text and provide context for your contracting services.
Use Stock Photos: Utilize reputable stock photo websites (eg., Unsplash, Pixabay, Shutterstock) for professional images. Observe licensing requirements and attribution.
Customize if Possible: Consider branding or customizing images to align with your brand for a consistent visual experience. Tools like Adobe Photoshop or Canva help.
Optimize File Sizes: Compress images to maintain quality while optimizing loading speed. Large files can hinder user experience and SEO. Tools like TinyPNG aid in compression.
5.) Post-Launch Tasks and Strategies
Once you have built and launched your contractor website, there are several important tasks and strategies to consider for maximizing its effectiveness. Here are some essential suggestions to help you navigate post-launch activities:
Search Engine Optimization (SEO): Implementing SEO strategies is crucial to improving your website's visibility in local search results. Conduct keyword research, optimize your content, and ensure a solid internal linking structure. Regularly update your website with fresh and high-quality content to attract organic traffic. Consider hiring our SEO team or exploring third-party providers like The HOTH for assistance.
Paid Advertising: Drive targeted traffic with platforms like Google Ads or Facebook Ads. Consider our PPC management services or find talented professionals on websites like Mayple for effective paid advertising campaigns.
Conversion Rate Optimization (CRO): Use Google Analytics to analyze performance and user behavior. Identify drop-off points and enhance conversions with A/B testing via tools like VWO.
Website Security: Protect your new web design from malware and other threats. Implement robust security measures such as SSL certificates, web application firewalls (e.g., Sucuri), and regular backups. Keep your CMS, plugins, and themes up to date to minimize vulnerabilities. Monitor uptime with UptimeRobot.
Website Maintenance: For WordPress, update plugins/themes, maintain speed, fix links, and consider our website maintenance services or freelancers from Upwork. Backup regularly to prevent data loss.
User Feedback: Gather user insights and test experiences. Enhance your site based on feedback and usability testing, optimizing the user journey.
Content Updates: Keep content fresh. Publish contracting-related blog posts, update service info, and maintain accuracy. Engaging content draws visitors and encourages sharing.
Remember, post-launch digital marketing activities are crucial for the long-term success of your contractor website. Stay proactive, monitor performance, and adapt your strategies to achieve your business goals and meet the needs of your audience.
---
FAQs about Web Development for Contractor Websites
How do I build a contractor website?
Craft a website with user-centric design for smooth navigation and a professional look. Feature detailed services and clear contact options. Select a suitable platform and dependable hosting. Share expert content, projects, and SEO keywords. Add clear calls-to-action for engagement.
Do contractors need a website?
Yes, When creating the best website, focus on user-friendly design, clear services, and contact info. Opt for a fitting platform and strong hosting. Share expert content with strategic SEO keywords and engage visitors with clear calls-to-action.
What are the benefits of using a template website for a contractor website?
Utilizing a template for a contractor website offers cost-effective solutions. Templates come with pre-designed layouts and user-friendly features, ensuring a professional look and easy customization. They often include responsive design, built-in features, and support. Templates can be optimized for search engines and come in various designs, allowing you to choose what suits you. However, customization is crucial to ensure uniqueness, as others might use the same design.
---