Welcome to our guide on the top 50 contractor websites!
As a contractor, having a strong online presence is crucial in attracting new clients and building a professional image. Your website is often the first impression potential customers have of your business, so it's important to make it a good one.
In this article, we've meticulously evaluated and ranked hundreds of contractor websites based on factors such as design, functionality, uniqueness, user experience, and more. From sleek and modern designs to intuitive navigation, these websites are sure to inspire you in creating a top-notch online presence for your contracting business.
Get ready to learn valuable tips and tricks on how to build a successful website and take your contracting business to the next level. You'll find website examples of general contractors, rough carpenters, finish carpenters, home security contractors, and other home services companies in this list! For website examples in other industries, check out our Overall Best Websites blog article!
---
The Top Contractor Website Designs
This contractor website features an attractive orange color scheme, which is unique to other contractor websites. The intro slider includes a nice video feature. Overall, the design really goes toward a modern look and feel to give visitors the type of comfort they require when visiting a top-tier contractor website. One of my favorite parts of the website is the inclusion of a client testimonial slider. Showing potential customers reviews from happy customers is a great way of showing social proof.
---
United Elite Group offers a number of links throughout the website making it very easy to navigate the WordPress website. Very simple layout so the viewers can focus on the featured pictures, Under the main picture there's a message about how they got started and taking pride in making new and returning clients happy. Also showcasing reviews about past customers' experiences and what kind of service they got from the team.
Related: Start digital marketing for your construction company to take control of your online reputation, social media, conversion funnels, and lead generation.
---
When doing multiple different things well, you want to show off those talents. This site explains the different services they offer, also giving you a visual of each service. You get a very clear idea of what they are able to do for you. Along with showcasing past work through pictures, there is also a few blogs talking about some remodels that were done. These blogs are very detailed talking about what they changed and why they did, giving the visitors satisfaction that they will take their time on each project.
---
This contractor website features bright colors throughout the page to grab the viewer's attention. The first thing that caught my eye after the main picture is that they want you to contact them and schedule a free estimate, showing that they want to hear from you. Also saying that there's no job that is too small or too big. Personalized testimonial sliders from clients showing future customers how this team gets the job done right every time.
---
This site is big and busy and offers a lot. The website has a lot of information on it so it's good that it's organized into different areas making it less overwhelming to the reader. One thing that I really like is that they have a link to video testimonials on their page. Reviews from happy customers showing the work that was done, along with some before and after's. Visitors are able to get a visual of what they could have and have trust with the business.
---
Eden Builders has a very simple website. The colors are navy and white, making things feel relaxed and at home. Easy to find contact information and contact form, making it easy to get ahold of them. Also, they offer homeowner tips through their email subscription.
Related: If you can't find your construction website online, maybe think about improving your search engine optimization!
---
This website makes it very clear how to communicate with the company. They use a slider for all their information on the main page, keeping each topic separated. To make things easier they put their number at the top of the page, social media icons thinking people that visit the page will want the services and will contact right away.
---
The purple and yellow color scheme really make the website pop. The yellow against the purple draws your eyes to the information highlighting what they do best. Under the "about us" tab, the owner talks about the business, which is a great way of gaining trust with potential customers.
---
---
This contracting website has a simple layout with pictures and some text. My favorite thing about the website is that on their recent projects you could see projects for a certain area. Instead of customers looking through all the projects they can choose to look at certain projects. This gets customers to what they want to look at fast and they don't have to waste time clicking.
---
This site grabs your attention by showing some attractive designs of patios and decks. Also, this website grabs your attention with the bold orange and black color scheme. They use a sticky header making it easy to navigate through the site. Towards the bottom of the page, there are links to their YouTube channel and post videos all about different installations, repairs, drywall, and more that can be done by yourself. This shows visitors what kind what work he does and that he can do them well.
---
The creative designs throughout the contractor website showcasing services and other important information will keep the visitors interested. The color scheme brings the whole page together and makes the visitor comfortable. They also use testimonials from people to show that they do good work, these testimonials include pictures with one of the team members. This shows potential customers that you like to get to know your clients and not only want to just get the job done.
---
This contractor website keeps it simple with pictures of their recent projects, organized by location. Along with a video showcasing some finished projects. Throughout the page, they offer a contact form that you can click on and quickly fill out. There was also a contact form first thing that pops up on the website. This helps visitors easily get into contact with the company. This shows visitors that you want to hear from them with any questions.
---
This contractor site grabs your attention by showcasing past projects and offering a cost calculator for each project. This allows the visitor to get an estimate for the exact project without contacting the business first. This gets the information to the potential customer as soon as possible to then potentially start the project sooner. There is a live chat option that also allows the visitor to get a hold of someone right away.
---
The contracting site explains the services and what work could be done right away. Then they keep it simple by adding pictures of some of their projects. At the bottom of the page, you will find reviews from customers that scroll through. A live chat is also offered to get a reply immediately, so visitors know they will get a reply and don't have to wait.
---
Desert Valley Contracting right off the bat explains what the viewer can expect when choosing them. They use many boxes to organize all of their information. Also, they share many past projects. This gives potential customers the satisfaction of knowing that if they contact you they will receive exactly what they want or something like the pictures.
Related: Consider a website marketing service specialized in helping contractors if you need assistance with funnels, lead gen, or social marketing.
---
This page uses a bold color scheme and layout. The red and blue with the bold text make the site easy to remember. When visitors are looking at many websites it's a good way for them to remember your site and then come back. The intro slider features a video that shows what kind of work they do, along with pictures throughout the page. They use many simple icons that you can click on, making it easy to move around the site.
---
The design of this contractor website is very clean and attractive. There is plenty of white space between the pictures, along with pops of blue that stand out. Everything is simple with not a lot of information on the main page but links that will bring you to more information. This makes the page nice and clean and helps the visitor not feel overwhelmed.
---
Inside Out Construction does an awesome job demonstrating what they do through pictures. The layout is simple but gets the point across. Also a personal letter along with a family picture on the "About Us" tab from the owner talking about how the business got started. Sharing personal stories is a great way to show you are dedicated to making customers happy.
---
This site starts by showing impressive-looking projects that they have done. They showcase what makes them different from other websites with simple red icons. Showing your audience that you want to make your work different and unique from other companies. The page has big pictures, focusing on the picture more than anything.
---
On the main page, this website uses a click-through slider for their information. At the end of the slider, they use links to showcase projects they can do, then go into more details once you click. This helps there not be too much information on the main page and not confuse the readers. They use links at the top of the page and divide them into four different categories to keep information organized.
Related: Rank higher in search results with contractor SEO services from an agency with experience.
---
Austin Generals offers many services but picks some of the top favorites and showcases them on the main page. Also, they use boxes to help separate different information. At the bottom of the page, there are links, along with contact information and social media.
---
This site makes it easy for visitors to browse through the information. It has clean and attractive and displays a modern feel. At the bottom of the website, they offer advice on different aspects of remodeling. This is a good way for potential customers to learn about the process and know what everything will cost. Also then customers know the background and can make decisions once they have a better understanding.
---
This website features a simple scroll-through option on the home page. Along with simple design and color making it easy to read. The page is very easy to navigate with different links at the top of the page. Also, it's very easy to contact them by phone or email with having their contact information right at the top.
---
This website starts by showing past projects and services that they offer. They use boxes and clear links to organize information. Making it very easy to find information right away. They also use large pictures to focus on their projects and where they are located. Also, they use a few different hoover options throughout the page making it easy for visitors to reach for more information.
---
CB construction is very clean and easy to follow. The layout is simple but gets the point across to potential customers. They use a feature that keeps their main page less cluttered, when you hover over an icon it will show you information for that area. This is a great way to get information to visitors by not overwhelm them with a lot of information at one time.
Related: Improve your paid advertising campaigns by hiring an agency specializing in contractor PPC management.
---
This site builds trust by highlighting the team's dedication to ensuring your satisfaction with their work. Their site is very simple with plenty of white space. With contact information at the top and bottom of the main page. They introduce their team and even include their dogs, which are important to them. Also, they ensure that those things are build to last and point out their dedication to the environment.
---
The page starts with a video, this is a good way to get engaged people right away. Also, this offers a large amount of information all in one place. This website separates the services they offer into different categories, like maintenance, single home, or multi-family. Organizing information like that helps so potential customers don't have to search through all the services and quickly find what they want.
Related: Hyper focus your paid advertising to reduce wasted ad spend and drive quality leads to your construction business from search and social channels.
---
This site makes it very clear what they do: custom home builds and residential remodels. They share a 5-step process on what you can expect when choosing them. They separated their home builds and remodels for each location, making it easier to get information quickly. Also, EC Eakaman shares their contact information at the bottom of every page and also has a separate page for contact information.
---
The layout catches your eyes, but it's easy to follow and understand. They do a good job of making the information easy to browse through. The blue and gray keep the site simple but are a good pop of color. They have a strong call to action making it easy to follow.
---
This website's design layout is unique and cool. It showcases the services that are offered in a fun way, along with the finished projects. This is a great way to keep visitors engaged with your site. Also, a good way for visitors to remember your website. They make good use of the blue color.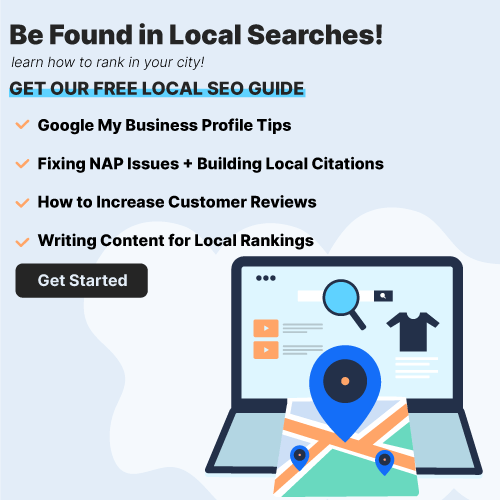 ---
This contractor website uses a simple layout, along with a blue color scheme. After the intro slider of pictures, they go into detail about the business and what they work on. Also, explain their values. This gets potential customers a better understanding of the page right away and knows what you can offer.
---
Jova Construction makes a point to stand out from other websites like them. Right off the bat, there is an image that is visually appealing and grabs the visitor's attention. Also, the color they use is unique and attractive. They use plenty of pictures that really show what they can do. It's perfect for people who take in information visually. This contracting website is very easy to contact with their phone number at the top and bottom of the page. Along with their client testimonials towards the bottom of the home page that make it easy for potential customers to see what the company is all about.
---
The first thing that caught my eye was that they do not do remodeling but restoration. Right on the main page, they talk about how they do restorations, like fire damage, storm damage, and water damage. This is a great way for you to say you are will do any project, big or small. One thing that I really liked about this website is that they feature some blogs talking about different remodels and why it's a good idea to do them.
---
This example site makes it very clear how to communicate with people that visit the contractor page. At the top, middle, and bottom of the page, they talk about getting in touch. This shows that they want to hear from you. They build trust by saying that they have 20+ years of experience, also offering a warranty. They show a very attractive bathroom with a big tub and shower. Targeting people that are looking to renovate or build a new home.
---
This example contractor website right away shows the projects that they offer. Keeping the site simple with pictures and a green color scheme. At the bottom of the page, they share testimonials from pleased customers to help potential customers. They do a good job of separating commercial and residential.
---
JL General uses a pop-up contact form, wanting the visitor to contact right away so they can help. This is a great way to get visitors to ask the questions they have before looking at your page. This example contractor website seems to do it all from remodeling, add-ons, issues with plumbing/electrical, and property maintenance. This site is trying to show visitors that they are here for you for any project you want. With having many services they separated their reviews by services making it easy to quickly find what you need.
---
Many other companies show end results but this site shows you that the process is just as important. Starting with an intro video of the team working on projects. They use colors that match their trucks and machines, making the site look coordinated. There is a lot of information, but easy to navigate through it all.
---
This site right off the bat shares information and pictures about what they do. They highlight what they do and show their unique work. They go into explaining when the business got started and how many completed projects, this is building trust with potential customers.
---
Frank's contractor website is all about showcasing the home improvements that they offer. They talk about their mission and vision. Which is a great way to show people visiting your site that they take pride in your work and that you are working hard to be the best.
---
The contractor website features a red, white, and blue color scheme. which makes the page attractive and it's easy to read. They showcase kitchen, bathroom, and basement remodeling. They go into detail on how much remodel work they have done for each section. Giving potential customers the satisfaction of know that there has been plenty of projects done before. They also explain why some remodels are a good idea getting the viewer interested in the project.
---
The colors are simple with lots of white space, and large images to draw your focus to the work they are displaying. They do a very good job at letting their images and simplicity do the selling. This allows them to have a lot fewer distractions and get straight to the point which is showing off the beautiful homes they have created. The use of large imagery works very well in an industry that is driven by uniqueness and creative visual concepts. Overall PRB Architects does a great job at matching their website design theme to their industry.
---
Very clean and easy-to-read contractor website design. Multiple links that allow visitors to get more information. The phone number, email, and address are right at the top making it easy to contact them and know their exact location. A free estimate is offered right at the top so the visitor can know what price they can expect for the service they want.
---
This contractor website keeps the page simple using some light blue throughout the page. There a lot of information but keep it organized with links at the top of the page. When the information is organized well it's going to help the reader find what they are looking for within your site.
---
This contractor website uses a red color scheme that makes it pop, also catching your eye. Summit explains their process in different steps, showing you how things get done. Making it easier for the potential customer to know what they can expect when picking this company. They organized their portfolio into locations, along with the type of builds. Very clear on how to get into contact with this company with contact info at the top and bottom of the page.
---
This contracting page starts out by giving a background of the business. They state that it's a family business started in 1919 and its 3rd generation of ownership. This is building trust between the potential customer and the business, especially because it's family-owned. The site is very clear and easy to navigate through the website. Phone number easily found at the top of the page.
---
This contractor website starts by sharing their goal for the business. They are showing that they take pride in the work they do no matter the size of the project. Their portfolio is located on the main page and you can view the details for each project. At the end of the page, they share familiar companies that they have worked for.
---
This contractor website is very organized making it easy to navigate and find information that you are looking for. The home page is simple with an orange color scheme. Their social media icons are at the top of the page. They also introduce their team members and gives a detailed paragraph about them. This is a great way to get people to get to know you and your team.
---
The site gives a lot of information but there is enough space and pictures in between, making it have more of a clean feel. They also share testimonials from happy customers that you can click through. A contact form is included along with a map of where they are located.
---
The website starts by sharing happy client's experiences to help others know about the business and hear how the clients feel about the work. They share very appealing pictures of remodels that they have done that make you want everything in the picture. They also share other testimonials at the bottom of the page along with the area that they work, making it easy to know if they will work with you.
---
FAQs about Web Development for Contractor Websites
How do I build a contractor website?
When building a contractor website, it's important to understand the needs of the target audience and design the website with a clean, professional look that is easy to navigate. This means creating a site that provides information on the services offered, and also offers a clear path to contact and hire the contractor. You also need to choose a website platform that suits your needs, such as WordPress, and a hosting provider that offers reliable and secure hosting.

To create a successful contractor website, focus on creating high-quality content that accurately reflects the services offered, including details about the contractor's expertise, past projects, and contact information. It's also important to optimize the website for search engines by using targeted keywords, meta descriptions, and other relevant optimization techniques. This can help the website rank higher in search results and attract more potential clients. Finally, the website should include clear calls-to-action that encourage visitors to take the next step, whether that's booking a consultation or requesting a quote. Overall, building a contractor website requires careful planning and execution, but with the right tools and expertise, it can be a highly effective way to promote services and attract new clients.
Do contractors need a website?
We highly recommend that contractors have a website. A website can serve as an essential marketing tool for contractors to showcase their services, portfolio of work, and customer reviews to potential clients. A website also allows contractors to establish an online presence, providing easy access to information about their business, hours of operation, and contact information. A well-designed website can help contractors stand out from their competitors, and provide an effective way to generate leads and build their brand. With the increasing importance of digital marketing, having a website has become a must-have for contractors looking to grow their business and attract new clients.
What are the benefits of using a template website for a contractor business?
Using a template-based website can be a convenient and cost-effective way for a contractor business to establish an online presence. Templates are pre-designed website layouts that can be customized to fit the needs of the business, without having to start from scratch. This approach can save time and money as it eliminates the need for custom design and development. Template-based websites also offer a range of functionalities such as contact forms, photo galleries, and social media integration. Overall, using a template-based website can be a great option for a contractor business looking to create a professional online presence with minimal effort and cost.
---