Hello, beer enthusiasts! Want to discover the best breweries around the world and explore the world of craft beer? Our guide to the top 50 brewery websites is here to help.
Our team of digital marketing professionals has meticulously evaluated the best brewery sites, taking into account factors such as design, functionality, uniqueness, and user experience. From visually stunning designs to in-depth knowledge about craft beer, these sites embody excellence in the world of breweries.
Not only will you find inspiration for your own brewery website, but also gain valuable tips on how to create an online presence that showcases your passion and expertise in the world of craft beer.
Explore the world of craft beer and create an online presence that reflects the unique flavors and aroma of your brewery! You'll find website examples of craft breweries, microbreweries, brewpubs, regional breweries, and online beer retailers in this list! For examples within other industries, head back to our innovative website designs article!
---
Top Brewery Website Designs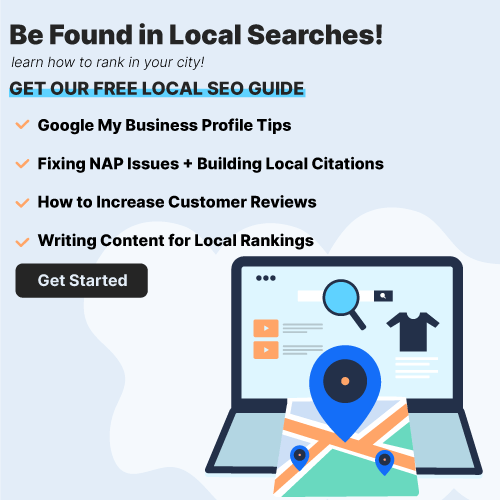 Related: Your brewery can implement an internet marketing plan to help increase awareness and build relationships in the local area.
Related: Have something unique and special at your establishment? Maybe think about implementing a paid advertising campaign to drive awareness.
Related: Are people looking for breweries in your local area? If so, you'll want to fight to get first page placements. Don't let other breweries get all the business in town!
---
How to Build a Great Brewery Website
Are you in the process of building a new website for your brewery? How exciting!
Let's walk through some of the most important steps in building a new, or redesigning an existing, brewery website.
Feel free to skip the first few sections if you already have a domain name, hosting service, and website platform picked out!
1.) Purchasing a Domain Name
Picking out a domain name for your brewery website is a crucial step in establishing your brewery's online identity. It serves as the address that visitors will use to access your brewery website and plays a significant role in branding and recognition.
Here's a step-by-step process to help you choose the perfect domain name:
Brainstorm: Start by thinking of ideas for your domain name, considering the name of your brewery, the types of beers you offer, and your location.
Simplicity: Try to keep your domain name simple and easy to spell and pronounce. Avoid using complex words, hyphens, or numbers.
Consistency: If your brewery has an established brand name, it's generally a good idea to include it in your domain name. For example, if your business name is Green Bud Brewery, don't register a domain name such as 1BestBrewstore.biz.
Availability: Check the availability of your desired domain names before proceeding. Many common domain names have already been purchased. If that's the case, see if your desired domain name is not being used and is available for sale. However, be cautious not to invest too much money in buying a domain name that is for sale.
Domain Extensions: Consider which domain name extension best suits your website's purpose. While .com is the most common and widely recognized extension, there are other options available, such as .beer, .brewery, or industry-specific extensions.
Legal Considerations: Before registering your domain name, conduct a trademark search to ensure it doesn't infringe upon someone else's intellectual property. Avoid registering a domain name that includes another brewery's business name or the name of a popular beer brand.
2.) Selecting a Website Platform for Breweries
After figuring out your domain name, the next step is selecting a website platform for your brewery website.
Most breweries are going to design content-based websites with photo galleries, location maps, hours of operation, contact forms, and phone numbers to drive conversions.
Platform Options for Content Websites:
For breweries, WordPress is often an excellent choice as a website platform. Nevertheless, there are other options available, such as Wix and other hosted website builders.
WordPress: WordPress is a versatile and widely used content management system (CMS) that provides immense flexibility and customization options. It caters to all types of brewery websites, from simple sites to more complex ones that offer online beer ordering through third-party plugins. With a vast selection of brewery-themed themes and helpful plugins available, WordPress enables you to create a highly personalized website tailored to your brewery's needs. It's an excellent choice if you prioritize control and desire the ability to expand your website's functionality over time. While there is a hosted version of WordPress available, most WordPress users prefer to install the open-source version on a web hosting account.
Wix: The Wix platform offers comparable page building features and is also a hosted solution. We have worked on brewery websites built on Wix, and it is a solid page builder, leading us to confidently recommend it. With Wix, there is no need for a separate web hosting service.
It isn't common for breweries to start ecommerce websites since online sales of alcohol are highly regulated. However, online businesses selling home brewing products isn't too far outside the realm of a brewery.
Web Hosting Requirements
If you opt for platforms like WordPress or WooCommerce, you'll need to find a suitable web hosting service.
As a recommendation, we often suggest our reliable web hosting service, which works exceptionally well for WordPress websites. Alternatively, consider the following trustworthy web hosting services from different providers:
WP Engine: This web hosting service is highly regarded for brewery businesses. WP Engine offers an excellent control panel that simplifies the creation of staging websites. Their backup process is seamless as well. The only drawback we've noticed is the limitations they impose on PHP max_execution_time. Additionally, their pricing can escalate quickly if you require upgraded services.
SiteGround: We have consistently had positive experiences with SiteGround. Their live chat and email support are exceptional compared to more renowned hosting providers. We have never encountered significant wait times when reaching out for assistance, and the first person we interact with usually resolves the issue. Their backup tools are user-friendly, and they offer reasonable pricing for breweries.
Digital Ocean: While this is an excellent option for cloud hosting, it may be too advanced for most brewery websites. We have encountered no issues with the Digital Ocean cloud network, unlike other cloud networks we've tried. However, cloud hosting can become expensive when factoring in droplet (server instance) costs, along with operating system, control panel, server software, offsite backup, and server management fees. For server administration recommendations, check out AdminGeekZ.
3.) Choosing a Website Template for Breweries
Most breweries opt to purchase and customize pre-built website templates, as it significantly reduces the cost and turnaround time of web development. However, if your brewery prefers a unique design, you can always hire a custom web developer or custom ecommerce developer to create a theme from scratch.
For guidance on setting up a brewery website, let's focus on suggestions for finding pre-built website templates. Here are links to the main theme marketplaces to consider:
WordPress Brewery Themes
You can find free themes at wordpress.org or explore brewery-inspired templates on ThemeForest.
Craft Beer – Themeforest
$69
Brewski – Themeforest
$79
Bluebeard – Themeforest
$79
Weisber – Themeforest
$59
Wix Brewery Themes
Discover free and paid themes in the Wix marketplace at wix.com, with some options that are suitable for breweries.
4.) Creating Content & Adding Visuals for Breweries
Now that you have your domain name, website platform, and theme sorted out, it's time to start building engaging content for your brewery website!
Here are some tips to help you create compelling and effective website copy:
Know your target audience: Before writing, understand your target audience's demographics, preferences, and needs. Tailor your content to address their pain points, provide value, and resonate with them. This will help your brewery website rank higher in relevant searches and attract the right audience.
Define your key messages: Determine the main messages you want to convey through your website content. Align them with your brand, highlight your unique offerings, and clearly communicate the benefits of your brewery's products or services.
Keep it concise and scannable: Online readers tend to skim content, so keep your writing concise and easy to digest. Use short paragraphs, bullet points, subheadings, and bold text to break up the content and improve readability.
Create clear and captivating headlines: Craft attention-grabbing headlines that immediately convey the value and relevance of your brewery business. A well-crafted headline can pique visitors' interest and encourage them to explore your website further.
Incorporate keywords strategically: Conduct keyword research and naturally incorporate relevant keywords throughout your content. This can improve your brewery website's visibility in search engine results. Avoid excessive keyword usage, as it can hinder readability. Tools like Ahrefs or Semrush can assist with keyword research.
Maintain a conversational tone: Write in a conversational manner that connects with your brewery audience. Avoid jargon or overly technical language unless your target audience requires it. Engage readers by addressing them directly and using a friendly, approachable style.
Edit and proofread: Always edit and proofread your content before publishing. Check for grammar, spelling, and punctuation errors. Ensure the flow of your content is smooth, logical, and aligns with your brand voice and style guidelines. Tools like Grammarly can be helpful for proofreading.
Utilize ChatGPT for assistance: If you need help generating ideas or refining your brewery website content, consider leveraging AI tools like ChatGPT.
To enhance the visual appeal of your content, follow these image-related tips:
Choose high-quality images: Opt for visually appealing, high-resolution images that are well-composed. Avoid using blurry or pixelated images that may diminish the overall quality of your brewery website.
Ensure relevance: Select images that are relevant to your content and enhance your message. Use visuals that complement your brewery's text and provide additional context or visual interest.
Consider stock photo resources: Explore reputable stock photo websites such as Unsplash, Pixabay, or Shutterstock to find professional-quality images related to breweries. Ensure compliance with licensing requirements and attribute images as necessary.
Customize images when possible: If you have the skills or resources, consider customizing or branding images to align with your brewery's brand. This helps create a cohesive visual experience for your visitors. Tools like Adobe Photoshop or Canva can assist with customization.
Optimize image file sizes: Compress images to optimize their file sizes without compromising quality. Large image files can slow down your brewery website's page speed, negatively affecting user experience and SEO. Consider using tools like TinyPNG.
5.) Post Launch Tasks for Breweries
Once you have built and launched your brewery website, there are several important tasks and services to consider for maximizing its effectiveness. Here are some basic suggestions to help you navigate post-launch activities:
Search Engine Optimization (SEO): Implement SEO strategies to improve your brewery's visibility in local search results. Conduct keyword research, optimize your content, and establish a solid internal linking structure. Regularly update your website with fresh, high-quality content to attract organic traffic. Consider hiring our SEO team or exploring third-party providers like The HOTH for assistance.
Paid Advertising: Drive targeted traffic to your brewery website by utilizing paid advertising platforms such as Google Ads or Facebook Ads. Consider hiring our PPC management services or finding talented professionals on platforms like Mayple for effective paid advertising campaigns.
Conversion Rate Optimization (CRO): Analyze your brewery website's performance and user behavior using tools like Google Analytics. Identify areas where users may drop off or encounter barriers to conversion. Conduct A/B testing with tools like VWO to make data-driven changes and improve conversion rates and user experience.
Website Security: Safeguard your brewery website from malware and other threats. Implement robust security measures such as SSL certificates, web application firewalls (e.g., Sucuri), and regular backups. Keep your CMS, plugins, and themes up to date to minimize vulnerabilities. Monitor your website's uptime using a service like UptimeRobot.
Website Maintenance: Ensure optimal performance of your brewery website through regular maintenance. If you're using WordPress, update plugins and themes, monitor website speed and performance, and address broken links or errors. Consider our website maintenance services or hire a freelancer from Upwork. Regularly back up your brewery website to protect against data loss or technical issues.
User Feedback and Testing: Actively seek user feedback to understand visitor experiences and identify areas for improvement. Implement user testing to gain insights into how users interact with your brewery website. Utilize feedback to make iterative enhancements and continuously optimize the user experience.
Content Updates: Keep your website content fresh and up to date. Regularly publish new blog posts related to breweries, update product information, and ensure the accuracy and relevance of all content. Engaging and valuable content not only attracts visitors but also encourages them to return and share your brewery's content with others.
Remember, post-launch digital marketing activities are crucial for the long-term success of your brewery website. Stay proactive, monitor performance, and adapt your strategies to achieve your business goals and meet the needs of your audience.
---
FAQs about Web Development for Brewery Websites
---