Greetings, dental professionals! Are you seeking to boost your online presence and attract more patients? Look no further, as we bring you a guide to the top 50 dental websites.
Our team of creative website experts has scoured the web to find and evaluate the best dental sites based on design, functionality, uniqueness, and user experience. From modern and inviting designs to effortless navigation, these sites represent the epitome of online excellence in the dental world.
Not only will you find inspiration for your own website, but you'll also learn valuable tips on how to make your online presence stand out.
So, smile and give your dental practice a boost with the help of this website guide! You'll find website examples of dental clinics, orthodontic clinics, periodontal clinics, dental laboratories, dental equipment suppliers, and dental insurance providers in this list! For examples within other industries, head back to our professional website design examples article!
---
Top Dentist Website Designs
The Clovis Orthodontics website has a fantastic design incorporating an attractive video clip right in the center. At the top, there is an orange banner that draws attention thanks to its bold color and provides links to other sections of the website, making navigation easy and simple.
There are also some buttons with a drop-down list that provide additional options when you move the mouse pointer over them. And, additional information is provided below the video clip in plain black text on a white background, making it easier to read.
With its deep blue and white color scheme, this dentistry website has a very sophisticated design that exudes professionalism. The white banner at the top contains links such as patient information and procedures, which visitors can click on for detailed information. There is also a video clip of the office, letting viewers get an idea of what to expect.
Below the video, the website provides information about the various services offered. And you can click on the blue "Read More" button to learn about them in detail. The Banff Dentistry website also uses scenic imagery, which adds to its attractiveness.
The Rogue Valley Dentist website keeps things straightforward, utilizing a white and pearl green color scheme that is easy on the eyes. There is a white banner at the top with links to different website sections, such as cosmetic, preventive, and other procedures. Each has a drop-down menu that will appear when you place the pointer over it.
Some sections also make use of a light gray color, generally accompanied by pearl green buttons providing further information. And the website has some excellent images placed on the banner and in other areas to attract visitors.
Making use of vivid and bold colors, the Embassy Dental website manages to set itself apart from others. It uses an impressive background image in a dark gray section to draw visitors' attention. Other colors used include orange, blue, and white, helping create a contrasting effect.
Apart from that, this dentistry website has a hamburger menu at the top right. When you click on it, a panel opens up on the left, providing information about the services offered, locations, and appointment booking. This keeps the rest of the website clean and efficient, promoting better navigation.
The Grand Street Dental website combines the elegance of the white color with more fun options like yellow and blue, which give it a lively appearance. A white banner at the top contains links to other sections, with a blue button in the right corner that you can use to book an appointment directly.
The rest of the site also makes excellent use of space. Reviews from names like Forbes and Wired are placed below the top banner and can help draw visitors in. And additional information is provided in black text, ensuring a dignified appearance.
Going with a modern aesthetic, the Downtown Dental website utilizes a still image of the Chicago skyline, with a modern, capsule-shaped button right in the center for making appointments. And the links to different pages are in white at the top, providing easy and quick access.
This website also uses images of its office locations and provides details like contact information and visiting hours under them. And visitors can learn about the various services offered in the lower section of the site, where information is provided in neatly segmented sections with blue headings. This makes for a pleasant browsing experience.
The Studio Dental website is a fantastic example of modern design that ensures easy navigation without sacrificing elegance. Its black color scheme gives the website an understated yet clean look, with easily accessible links at the top. And on the left side, you get a button for booking an appointment quickly.
Contact and location information is provided at the bottom, along with links to the Google and Yelp pages of the business. There isn't too much information that can confuse visitors here, and they can directly click on the links at the top to go to the relevant section.
The website for ArchPoint Dental has a straight-to-the-point design that provides visitors with the required information as soon as they open it. There are links at the top to sections such as testimonials, patient info, and others. Additionally, this website provides information about its dental experts with a dedicated section.
There is also a series of video testimonials and a section where visitors can check their eligibility for the dental procedures available. Additionally, detailed location information is provided on the website using Google Maps, making it easier for interested patients to find the offices.
Cedar Village Dentistry has an exciting website design with a constantly running video of the office and the experts, keeping visitor engagement levels high. Also, the contact information is right at the top, next to links for paying bills and logging into your account. For booking an appointment, there is a red button that catches your eye instantly.
Most of the information on the website is in black on a white background, which is easy to read. There is also a special section for testimonials, where prospective patients can learn about the experience that they will have.
The Little Royal Dentistry focuses on kids' requirements and has a website suitably designed for the purpose. Its top section represents the night sky, and you get a big button for booking an appointment. There is another button as well that visitors can use to take a free infant exam.
Overall, the violet and white color scheme with bold buttons and segmented sections make the website easy to use. The contact information and links to social media platforms like Twitter and Instagram are provided right at the top. So, patients can visit the pages directly from the homepage.
Related: Boost your online marketing with the help of a digital marketing campaign targeted toward dental offices.
Using both pictures and text to communicate, the website for Dental Care Seattle keeps things interesting for visitors. It has a clean interface, with links at the top and an image of the office in front. You won't get much information on the home page, which helps maintain its neat appearance and makes for a clutter-free experience.
To access this information, there are links at the top or the bottom where additional information, such as contact details, are also provided. And at the center is a section to help visitors learn about the experts in detail.
Images are always more effective than words, and that's why the website of Kingstowne Dentist incorporates a lot of them. Besides photos of the dental experts, the website provides stills of the office and the operating area. And these are accompanied by large buttons at the top for booking an appointment or contacting the experts.
The white background with blue buttons gives the website an attractive and stately appeal. This design also incorporates Google Maps, helping visitors learn about the location conveniently. Additionally, information is provided in a well-organized manner, enhancing the visitors' experience.
Using well-placed images and featuring unique design elements, the Cox Bond Dental website is a great example of how to draw in visitors. You get an image of the team in front, along with the most important links, including appointment booking and emergency care. Similarly, the services provided are mentioned on a blue background for easy readability.
Further down, you get a photo gallery of various patients, followed by actual reviews and information about the doctors. For other details, such as the location, contact, and office hours, visitors can scroll down to the bottom.
The Lake Bluff Dental website uses large, white spaces with a scenic image at the top, over which you will find the links to different website sections. The limited images help prevent monotony without overwhelming the visitors, and separate sections are used for different pieces of information.
This helps create an easily navigable website, and you can even access the Facebook and Instagram pages of the business right from the top. Apart from listing the services offered, the website provides reviews and testimonials on its homepage from past patients.
The Island Orthodontics website is an excellent example of superb website design, focusing on providing patients with the information they need quickly. It has many images and uses big, bold buttons that instantly attract the viewer's attention. Important links are placed at the top, and a custom form is available at the bottom.
Both the contact and location information is provided clearly, with complete addresses of all locations available below. This website also provides information about the charges so that patients can make a decision quickly. And you can even learn about the doctors by clicking on their portraits.
The Marshfield Pediatric Dentistry website is a prime example of how to create a website using multiple colors and design elements without overdoing it. The white base is overlaid with images and complemented with the blue buttons and headings.
Reviews and information about the doctors are provided in their separate sections, while important links are at the very top. Similarly, the services are mentioned on a patterned background, and visitors can learn more about them using the buttons provided below. This also contains the appointment booking and contact info buttons, which are even visible when scrolling down.
Related: Rank your dental website higher in search results by implementing a search engine optimization campaign!
Going with a fun and vibrant scheme, the SmileSpot Brea Dentist website has a modern appeal. Orange is the main color used here, complemented by blue, which is generally used for subheadings. An intro video in the center welcomes the visitors, and there are also some images to keep visitors engaged.
Important links are at the top and can be clicked on for more information, while the services provided are mentioned in separate boxes, with orange buttons for details. This helps save time and effort when searching for a specific service or procedure.
The Frangella Dental website has a video clip that features the office, the dental experts, and even their procedures. Apart from that, it keeps things simple, opting for a blue and white color scheme that helps promote feelings of calmness and serenity.
Links to sections such as patient gallery and treatments are provided at the top, while the different types of procedures are mentioned in the middle section of the website. Visitors can learn more about them by clicking on the accompanying boxes. There are also video and written testimonials, along with links to Twitter, Facebook, and Instagram pages.
With a focus on providing patients information through images and text, The Dental Suite showcases all the information right away on the home page. Using three different colors, the website manages to invite visitors to check out each section through links at the top.
One of the best aspects is that each procedure is accompanied by an image, while additional services are mentioned in clickable boxes. At the bottom is information regarding the phone number and office hours, along with a form designed for visitors to fill up. Visitors can also find Facebook and Google Reviews links on the right.
Keeping things simple, Smile & Company uses a video clip on its website homepage to explain what it does differently from others. Instead of placing links at the top, they are placed discreetly within the hamburger menu on the top right, making for a cleaner space. Clicking on the menu will launch a full-page drop-down list with important links.
The rest of the website is divided into different sections, with one section providing a visual tour of the office and another one listing the available services. With its sky blue and gray color combination, this website is also easy on the eyes.
With a very impressive video clip serving as the banner of the home page, the Del Mar Dental Studio website excels at providing information without making it overpowering. The links at the top provide a blue drop-down menu that enhances the overall look of the website.
Contents such as the services offered are placed in blue boxes, while information about the doctors is provided in black text. The rest of the website has a white background with light images fading into it. This provides an attractive appeal without affecting the readability of the content.
The Alemany Dental website has a very unique and interesting design. It is divided into two sections vertically; as you scroll, one section moves up while the other goes down. What's more, while one section contains the text content, the other one contains images.
Generally, a button on one of the two sides takes you to a more detailed page about the service or procedure. The website also provides a virtual office tour, accessed using the hamburger menu on the top right. Other links, such as online payment and contact info, are also present within that menu.
This dentistry website has a well-organized structure that efficiently utilizes images and blank spaces. Upon opening the site, you will first be greeted with an intro video, which can be closed to access the other sections. The color scheme is simple yet tasteful, and information is provided in an easily readable manner.
Similarly, the stylized images do a good job of creating interest, while separate boxes for sections like testimonials and contact information further enhance visitors' experience. These boxes are also clickable and take you to specific pages, while important links are at the top and bottom.
Using a modern and appealing design, the website for Smile Cultural Dental directly provides visitors with video testimonials when they open it up. It also uses Google Maps to provide location details and provides an Instagram button that directly takes you to the Instagram page.
Smile Cultural Dental also uses a blue and white combination for its website, with buttons and links in blue drawing attention quickly. The contact information and book now buttons are available at the top, close to other important links. And you can also check out the reviews from patients on the homepage.
Using a good mix of pictures and text, the Espire Dental website excels at informing patients about its offerings. A white banner at the top with contact and appointment buttons and links will take you to different pages. And in the middle is a form that visitors can fill out for appointment purposes.
The pictures are accompanied by boxes that pop up when you move the pointer over them, and these can be clicked on for detailed information. This website also mentions the accolades and awards received by the business that can help convince prospective patients.
The Tend website utilizes a clean, modern design with a video clip and a few visuals. These visuals include photos of the office, as well as those of the dental experts. There is also a section dedicated to testimonials, which are present in neat, gray boxes. Additionally, all locations are mentioned in a list with complete details.
Tend also showcases its services by accompanying them with pictures and uses capsule-shaped blue buttons to allow visitors to book appointments. However, the form provided that allows visitors to check their insurance easily is what sets this website apart.
Related: Get help launching effective paid ads campaigns for your dentists!
Innovative Dental wants its users to have all the information they need right from the start, as is evident from the design. At the very top, you can find a video clip along with the most important links, such as dental concerns, procedures, testimonials, etc. And each has a drop-down menu that can be accessed by pointing over them.
The website also provides information about the doctors and includes a featured video, while testimonials are provided in the middle section. This provides a no-hassle browsing experience while ensuring all information is easily available.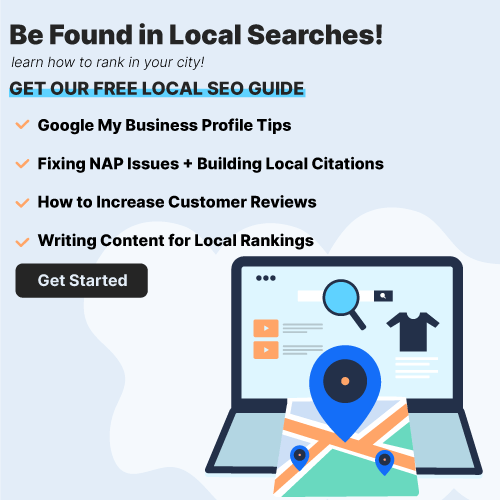 Making excellent use of both images and video testimonials, the Mansfield Orthodontics website manages to segment information into multiple sections. It uses alternating blue and white colors for various sections and has its social media buttons placed on the left for easy access. For further information, links are provided at the top.
Booking a virtual or regular appointment can be done through the buttons at the top, which is one of the highlights of this amazing website design. And there is a video tutorial for booking an appointment, with details regarding the office hours and location presented below.
With an eye-catching video clip, the Jackson Family Dental website can grab people's attention instantly. There are other images and videos on the website as well, depicting various procedures and services offered. And additional information, such as about the team, is mentioned in separate boxes, which can be clicked on for details.
The website also uses testimonials and displays them right under the services section. And on the top right, visitors can click on the request appointment button or the services link to access more information. The overall white and blue color scheme works well for the website.
The Lone Star Pediatric Dental website is a fun, color-filled one that also uses images, making it very exciting. At the top, you can find links and a button listing all the locations of the offices. Information is provided in cleanly placed text on a white background, while a green band in the center lists different services.
The contact information is also mentioned in a separate blue section that differentiates it from the rest of the site. But the most notable feature is the photographs of the offices themselves, which visitors will find really impressive.
The three main colors used in the Winter Garden Smiles website are white, blue, and green, which makes it feel fresh and unique. All the information, including the images, is presented on a white background, with buttons generally using blue or green, making them hard to miss.
At the bottom, visitors can find two links, one for directions and the other for contacts, and a website assistant allows you to book an appointment instantly. The website also has all its social media buttons neatly arranged on a green banner, enhancing its appeal and making things easier for visitors.
The Empire Dental Aesthetics website has an amazing layout, with an intro clip and large, bold text headings. Links are present at the top, and there are lots of images that help keep things interesting. This helps draw visitors' attention and keeps them engaged while making it easy to find the required information.
The main body of the website utilizes large sections of text with strategically placed images, and the overall gray color scheme helps focus on the important things. Certain text sections are also placed in black boxes that create a bold, impressive statement.
Focusing on simplicity, the Illahee Dental website uses a banner image and standard white and gray colors with pink buttons. This makes it easy and comfortable on the eyes, allowing visitors to spend as much time as they want on each section. There are a few images, but most information is provided in text form to minimize distraction.
Each section, including the ones about the doctor and services offered, has a pink button that takes visitors to a different page with detailed information. Keeping the color of these buttons different from the rest of the site works very well in attracting attention.
The website for Joy Orthodontics uses a blue color scheme that highlights important information without becoming overwhelming. It contrasts with the white background and the banner image while also making booking an appointment easy. Information is neatly organized, with separate sections for services, financing options, and others.
Apart from the usual information such as business hours and location, the website provides information about financing options. And images are used in such a manner that keeps things interesting without making the website feel cluttered. Links to the Instagram and Facebook pages are also provided for easy access.
Using a great selection of images and a sophisticated color scheme, the Crafted Dentistry website does a great job of making a positive impression on visitors. It provides information about the services offered and the doctor concisely, with buttons for detailed information.
The main page also has testimonials that you can go through, along with information regarding the location, office hours, and online services. Additionally, visitors can book an appointment or use the phone number provided at the top to contact the service. Or, use the hamburger menu, which brings forward a list of all links for quick access.
The Harmony Dental website focuses on maximizing the use of visuals, which can help make a lasting impression on visitors. The images point out why you should choose the service over others, and they have embedded links that provide detailed information. Also, bold fonts are used well, and such text attracts immediate attention.
Besides using the common white and blue colors, this website uses gray and black as well. Placing lighter text on such darker backgrounds helps create contrast and draws attention. And important links are placed on a white band at the top, just underneath the contact information.
Using a clean and attractive design, the Element Dental website effectively conveys essential information to visitors. It uses large headings with blue, which stands out against the white and makes browsing comfortable. There is also a form at the top to fill out information for appointment booking.
Besides information about the doctor and the various approaches used, the website lists several reviews for patients to check out. And the three types of dental services offered are listed below, each in its section for easy viewing. Thus, all information can be accessed right from the home page.
The DuLac Dental website takes a simple approach, using well-placed images and text to draw visitors in. It uses a royal blue color as the background for certain sections and headings, which appeals to visitors. Buttons are also placed strategically and use the same color, making them stand out.
The contact information and other links are at the top, while testimonials and other information, such as about the team, are placed in the middle section. This website also uses line art to depict certain things, such as calendars and notes, an excellent addition for enhancing the visitor experience.
This dentistry website uses a bold design, using a very dark shade of gray complemented with blue highlights. Instead of a banner image, there is an intro clip of the office, and visitors can also see the various awards and accolades this service has achieved.
There are three buttons right in the center for booking appointments, making payments, and availing of the savings program. And the text is contained in different boxes, making it concise and easy to read without wasting any time. The services are also mentioned similarly, with buttons for detailed information.
An impressive website, the Children's Dentistry website utilizes multiple images and colors without sacrificing its stately appearance. It has an intro clip of children having a great time right below the links to various sections. And there are links to testimonials, along with a virtual tour of the office, allowing visitors to get a glimpse inside.
Each section is differentiated from the next one with an image, which keeps things properly organized. Generally, a button below these images takes visitors to another webpage, which contains more detailed information on the topic.
Using a green color scheme, the We Dental website distinguishes itself from other dentistry websites effectively. The website is divided into various sections, the first being about the doctor, followed by another on the various services offered. And each section uses a different shade of green, which is a great design choice.
Moreover, the website uses embedded Google Maps to provide location information, and there is a large, yellow button on the bottom left for appointment booking. Links to reviews and the blog are also easily accessible from the top, as is the contact info.
The Gilbert Dental Center uses an orange color scheme that is bold and eye-catching. It has a large orange band on which important links are present and uses big buttons throughout, enhancing user-friendliness. Visitors can easily book a virtual consultation or an appointment using these buttons.
Also, social media buttons and Google Maps are present on the home page, while the services are mentioned in orange boxes. Visitors can learn more about them by clicking on them, which helps keep information segmented and reduces the chances of confusion.
This website uses a vivid color combination of purple and yellow to attract attention and does so beautifully. There is a hamburger menu at the top right, which contains links to other web pages, and right next to it are the appointment booking and contact buttons.
Text content is also neatly organized, without sprawling through the page, with each section having a button for detailed information. And for content like reviews, you get a dedicated button, while the bottom has the Instagram and Facebook page links, along with Google Maps integration.
Using lots of colors that help generate excitement, Sea & Smiles has a website with a great design. The blue, green, and orange colors are used prominently to draw attention. And the links to contact information and social media links are at the top right, where they are accessible easily.
Also, each service has its own button where visitors can learn about them in detail, and there is Google Maps integration as well. Similarly, information about the dental experts is provided in orange boxes, separating it from other content on the page. This ensures that visitors will have no difficulty navigating the website.
The Bash Dental website uses a red and blue color scheme with a white background that works well for attracting attention. It has a simple approach, with the links at the top and a large red contact button placed prominently. The services and procedures are listed comprehensively on the home page, as are the accolades and awards received by the doctor.
Further information about the team can be accessed by clicking on their photos, while additional images are used to provide a visual tour of the office. And the website even incorporates a blog on its home page.
The website for Dental Associates is one of the most informative ones that aim to clear prospective patients' doubts easily. Right at the top, information on the services offered, insurance and financing, and other aspects are easily available. But it is provided in an orderly manner to prevent confusion.
Visitors can simply click on the accompanying button below the text or images to learn about the various services and specialties. And they can even visit the social media pages using the buttons on the website or use the referral button if required.
The Aspen Dental website has a clean and minimalistic approach with its divided sections and simple blue color scheme. The light and dark blues work together through contrast, helping retain attention and improve engagement. Each section has a button that takes visitors to dedicated web pages with further information.
Then, there is a section that details a patient's journey, and you can click on each stop to learn about it. Images are also well-organized without overdoing, and visitors can check out reviews on the home page itself.
With its understated yet appealing design, the Madison Dentistry website does a good job of communicating with visitors effectively. The white and gray color combination keeps things simple, and there is a very impressive intro clip of the office. Additionally, various procedures and services are mentioned at the top with drop-down links.
Then there is a section about the dentist and a smaller one for visitors to upload a photo for online consultation. Patient testimonials and information about the doctors are also provided well, and there is a form at the bottom for booking appointments.
Taking a modern approach, the Artisan Dental website uses images and text to provide information and attract visitors. Its unique brown and yellow color scheme works exceptionally well to highlight the services provided and why patients should select the service.
Testimonials are presented in white boxes on a brown background, helping them stand out, while links are at the top on a white banner. Each section with textual information has a bold brown heading, while yellow is reserved for the buttons and icons. This design allows combining simplicity with attractiveness very effectively.
The Sweet Smiles Family Dentistry website uses the colors white, blue, and green to great effect. It keeps information such as the location right at the top for easy visibility, while other links are present right below. For each service, there is an accompanying image that visitors can click on to learn about them in detail.
The website also uses large buttons which are easy to see and are strategically placed, minimizing the need for scrolling. Additionally, Facebook and Google review pages can easily be accessed from the left side of the homepage.
---
How to Build an Impressive Dental Website
Are you in the process of building a new website for your dental office? How exciting!
Let's walk through some of the most important steps in building a new, or redesigning an existing, dental office website.
Feel free to skip the first few sections if you already have a domain name, hosting service, and website platform picked out!
1.) Acquiring a Domain Name
Choosing a domain name for your dental website is a critical step in establishing your online identity. It serves as the address that visitors will use to access your dental website and plays a significant role in branding and recognition of your practice.
Here's a step-by-step process to help you choose the perfect domain name:
Brainstorm: Start by generating ideas for your domain name, considering the name of your dental practice, the services you offer, and your location.
Simplicity: Strive to keep your domain name simple, easy to spell, and pronounce. Avoid using complex words, hyphens, or numbers.
Consistency: If your practice has an established brand name, it's generally a good idea to include it in your domain name. For example, if your practice is Johnson Family Dental, avoid registering a domain name like 4HappySmiles.net.
Availability: Check the availability of your desired domain names before proceeding. Many common domain names have already been registered. If that's the case, see if your desired domain name is unused and available for sale. However, be cautious not to invest excessively in purchasing a domain name that is for sale.
Domain Extensions: Consider which domain name extension best suits your website's purpose. While .com is the most common and widely recognized extension, there are numerous other options available, such as .net, .org, or industry-specific extensions like .dentist.
Legal Considerations: Before registering your domain name, conduct a trademark search to ensure it doesn't infringe upon someone else's intellectual property. For example, avoid registering a domain name that includes another dental office's business name or the name of a well-known dental product brand.
2.) Selecting a Website Platform
After figuring out your domain name, the next step is selecting a website platform for your dental website.
Most dentists are going to develop content-based websites with appointment calendars, live chats, phone numbers, and contact forms to drive conversions.
WordPress is a suitable platform for this type of website. However, there are also options like Wix and other hosted website builders.
WordPress: WordPress is a versatile and widely-used content management system (CMS) that offers exceptional flexibility and customization options. It caters to all types of dental office websites, from simple informational sites to more complex ones with appointment booking integrations. With a vast selection of dental-inspired themes and useful plugins, WordPress allows you to create a highly customized website tailored to your dental office. It is an excellent choice if you value control and want the ability to expand your website's functionality over time. Although there is a hosted version of WordPress, most dental offices use the open-source version installed on a web hosting account.
Wix: The Wix platform is similar to WordPress. It offers comparable page building features and is also a hosted solution. We've worked on dental websites built with Wix and found it to be a reliable page builder, making it a confident recommendation. With Wix, you won't need a separate web hosting service.
It isn't common to see ecommerce functionality on dental websites.
Web Hosting Requirements
If you choose a platform like WordPress or WooCommerce, you'll need to find a web hosting service.
As a suggestion, we often recommend our own web hosting service because it works great for WordPress websites. For recommendations of reliable web hosting services from other hosting companies, consider the following:
WP Engine: This is one of our preferred web hosting services for dental offices. WP Engine offers a user-friendly control panel that makes it easy to create staging websites. Their backup process is seamless. The only downside we've encountered is the limits they place on PHP max_execution_time. Their pricing also increases quickly if you require upgraded services.
SiteGround: We've always enjoyed working with SiteGround. Their live chat and email support are excellent compared to more well-known hosting firms. We've never had to wait long to get in touch with someone, and the first person we've interacted with has typically resolved the issue. Their backup tools are also very user-friendly. They offer reasonable pricing for dental offices.
3.) Choosing the Right Website Template for Your Dental Office
Most dental offices prefer to purchase and customize a pre-designed website template, as it significantly reduces the cost and time required for web development. However, if your dental office prefers a unique design, you can hire a custom web developer or custom ecommerce developer to create a tailored theme from scratch.
Let's focus on suggestions for finding a pre-built website template for your dental office. Here are some links to the main theme marketplaces to consider:
WordPress Dental Themes
You can find free themes at wordpress.org, or explore dental-inspired templates at ThemeForest.
DentiCare – Themeforest
$69
Dentalia – Themeforest
$69
iDent – Themeforest
$59
Dentario – Themeforest
$69
Wix Dental Themes
You can find both free and paid themes in the Wix marketplace at wix.com, some of which are ideal for dental offices.
4.) Creating Compelling Content & Enhancing Your Dental Office Website with Images
Now that you have secured your domain name, chosen a website platform, and selected a suitable theme, it's time to start developing content for your dental office website!
Here are several valuable tips to help you craft engaging and effective website copy tailored for your dental audience:
Know your target audience: Before writing a single word, gain a deep understanding of your target audience. Define their demographics, preferences, and needs. Customize your content to address their concerns, provide valuable information, and resonate with them. This will help optimize your dental website for relevant dental-related searches in search engines.
Highlight your key messages: Determine the primary messages you want to convey through your website content. These messages should align with your brand, emphasize your unique strengths, and clearly communicate the benefits of your dental services or treatments.
Keep it concise and scannable: Online readers tend to skim content, so make sure your writing is concise and easy to digest. Utilize short paragraphs, bullet points, subheadings, and bold text to break up the content and enhance readability.
Create clear and captivating headlines: Craft attention-grabbing headlines that immediately convey the value and relevance of your dental practice. A well-crafted headline can captivate visitors and encourage them to explore your website further.
Strategically incorporate keywords: Conduct thorough keyword research and seamlessly integrate relevant keywords throughout your content. This can improve the visibility of your dental website in search engine results. However, avoid excessive keyword usage, as it can negatively impact readability and user experience. Tools like Ahrefs or Semrush can assist you in keyword research.
Maintain a conversational tone: Write in a conversational manner that resonates with your dental audience. Avoid using excessive jargon or overly technical language unless your target audience specifically requires it. For instance, you may not need to delve into intricate dental procedures in detail unless your readers are dental professionals. Engage your readers by directly addressing them and adopting a friendly, approachable style.
Edit and proofread meticulously: Always edit and proofread your dental content before publishing. Check for grammar, spelling, and punctuation errors. Ensure that the flow of your content is smooth, logical, and aligned with your brand voice and style guidelines. Tools such as Grammarly can be helpful in this regard!
Utilize ChatGPT for assistance: If you encounter challenges in generating ideas or require help refining the content on your dental website, consider leveraging AI tools such as ChatGPT.
To enhance the visual appeal and readability of your dental office website, incorporate relevant, high-quality images alongside your textual content. Consider the following tips:
Select high-quality images: Opt for visually appealing and well-composed images with high resolution. Blurry or pixelated images can detract from the overall quality of your dental website.
Ensure relevance: Choose images that are directly relevant to your content and effectively illustrate your message. The images you select should enhance the text and provide additional context or visual interest for your dental practice.
Explore stock photo resources: Utilize reputable stock photo websites such as Unsplash, Pixabay, or Shutterstock to discover a wide range of professional-quality dental-related images that align with your website's theme. Adhere to licensing requirements and attribute images when necessary.
Customize images when possible: If you possess the necessary skills or resources, consider customizing or branding images to align them with your dental brand. This can help create a consistent visual experience for your visitors. Tools like Adobe Photoshop or Canva can assist you in this process.
Optimize image file sizes: Compress images to optimize their file sizes without compromising quality. Large image files can slow down the loading speed of your dental website, which can negatively impact user experience and SEO. Tools such as TinyPNG can be helpful in this regard.
Keep in mind that well-crafted content and captivating images are essential for engaging visitors and effectively delivering your message. By following these tips, you can create compelling content that resonates with your dental audience and enhances their overall experience on your dental website.
5.) Essential Tasks After Launching Your Dental Office Website
Once you have developed and launched your dental office website, there are several important tasks and services to consider to maximize its effectiveness. Here are some fundamental suggestions to help you navigate the post-launch phase:
Search Engine Optimization (SEO): Implementing effective SEO strategies is crucial for improving the visibility of your dental office in local search results. Conduct thorough keyword research, optimize your content, and ensure your website has a solid internal linking structure. Regularly update and create fresh, high-quality content to attract organic traffic. Consider hiring our experienced SEO team or exploring reputable third-party providers such as The HOTH.
Paid Advertising: For quicker results in generating traffic, consider leveraging paid advertising platforms such as Google Ads or Facebook Ads to drive targeted visitors to your dental office. You can utilize our professional PPC management services or find skilled professionals on platforms like Mayple.
Conversion Rate Optimization (CRO): Analyze the performance of your dental website and study user behavior using tools like Google Analytics. Identify potential areas where users may drop off or encounter obstacles to conversion. Conduct A/B testing with tools such as VWO to make data-driven changes that improve conversion rates and enhance the overall user experience of your dental website.
Website Security: Safeguard your dental website from malware and other security threats. Ensure you have robust security measures in place, such as SSL certificates, web application firewalls (e.g., Sucuri), and regular backups. Keep your content management system (CMS), plugins, and themes up to date to minimize vulnerabilities. Monitor your website for potential security risks and promptly respond to any issues. It's also advisable to monitor website uptime using a service like UptimeRobot.
Website Maintenance: Regularly maintain your dental website to ensure optimal performance. If you are using WordPress, this includes updating plugins and themes, monitoring website speed and performance, and resolving any broken links or errors. Consider utilizing our reliable website maintenance services or hiring a freelancer from platforms like Upwork. Don't forget to regularly back up your dental website to protect against data loss or technical issues.
User Feedback and Testing: Actively seek feedback from users to understand their experiences and identify areas for improvement. Implement user testing and gather insights on how users interact with your dental website. Utilize this feedback to make iterative enhancements and continuously optimize the user experience.
Content Updates: Keep your website content fresh and up to date. Regularly publish new blog posts related to dentistry, update product or service information, and ensure that all details are accurate and relevant. Engaging and informative content not only attracts visitors but also encourages them to return and share your content with others interested in dental health.
Remember, post-launch digital marketing activities are crucial for the long-term success of your dental website. Stay proactive, monitor performance, and adapt your strategies to achieve your business goals and meet the needs of your audience.
---
FAQs about Web Development for Dental Websites
Does my business need to be local to have a website built?
No, your business doesn't need to be local to have a website built. We work with clients from various locations, providing website development services regardless of geographical boundaries.
Will the redesign affect my website's search engine rankings?
A website redesign could impact search rankings, but careful planning, proper redirects for URLs, maintaining quality content, SEO optimization during redesign, and collaboration with experts can help minimize these effects and even improve rankings post-launch.
How do you handle potential issues with broken links during the redesign process?
To prevent broken links during redesign, we audit and map old-to-new URLs, use 301 redirects, thoroughly test links pre-launch, and provide ongoing monitoring post-launch. This approach maintains user experience and SEO integrity throughout the redesign process.
Can you implement a blog section to help with content marketing and engagement?
Of course, we can add a blog section to boost your content marketing and engagement. Sharing informative articles, updates, and industry insights can enhance your expertise, encourage repeat visits, and improve SEO.
Can you help me set up a booking or appointment scheduling system on the new website?
Certainly, we can use WordPress plugins to set up a booking or appointment scheduling system on your new website. This feature streamlines customer appointments and aligns with your branding for a seamless experience.
---