If you are looking for a comprehensive SEO checklist, then I have something just for you! This checklist covers everything from keyword research to on-page optimization. It is easy to read and provides links to more detailed information about each step in the process. Whether you are new to SEO or an expert, make sure to keep this list in your bookmarks… If you are new to SEO, make sure to check out our post What Does SEO Stand For which should help out immensely. Without further ado, let's get started!
---
Common SEO Tactics to Review
1.) Google Analytics & Google Search Console setup
Setting up Google analytics and Webmaster Tools allows you to track your website data, so you know what content is popular among search engines, as well as which keyword searchers used when they found your page through organic means.
You should also include submit a sitemap so that Google knows when you have updated content on the site or made pages with new information.
2.) Keyword research
When you want to rank on Google, it can help to know what search phrases you want to rank for. The first place to look is at your competitors. What keywords are they targeting? Are there any gaps in their strategy you could exploit? You should also consider whether your content will be more effective if it targets long tail or short tail keyword phrases.
You can use tools, like Ahref and Semrush, to find low competition keywords that will be easier to rank for. These tools even let you spy on your competition!
These keywords should be used in your URL slug, the page title, and throughout the content.
3.) URL structure
The URLs on your site are like the address for a house. They tell search engines how to get there and what they can expect when arriving at their destination – without sacrificing creativity or uniqueness in doing so!
You want to make sure that your URL is easy-to-read, contains keywords the audience would search for, and uses hyphens to break up words.
4.) Use relevant title tags
This is an important on-page SEO tactic. A title tag should be descriptive and enticing enough to persuade a searcher to click through or take some other action. The title should also include the main keywords/phrases you want to rank for.  
5.) Image optimization
Images are powerful creators of emotional responses because they come with associative power. They also hold a lot of search engine value, so make sure they are optimized for SEO. You should add alt tags that are keyword rich and include descriptive text that speaks to the image.
6.) Develop a content marketing strategy
This is an important step in any SEO campaign. This will increase the chances of your website being found by your target audience. You can use the keyword research you conducted earlier to make a list of articles that you'll write throughout the year. Start with the easiest to rank for topics, and then work your way through the list as you gain traction in the SERPS.
If you're too deep in the marketing forest and can barely even see the trees, you may want to consider hiring a marketing agency.
Take a look at our post What is a Marketing Agency & What Do They Do?
7.) Mobile optimization
A lot of people now use mobile devices to browse the internet, so it is important that your site is responsive, easy to read, and navigate on a smaller screen. Google's Mobile-Friendly Test is a handy way to see if your website has been optimized for mobile. Enter the URL of any page and it will tell you whether or not that page was built responsively, so there are no surprises when people access the site on their smartphone devices!
8.) Social media integration
It's important to have a social media presence because it tells Google that you are popular, active, and relevant. You should also have social media integration with your website. This can be done through widgets, embedded posts, or external links on your site that automatically share to various platforms when a page is clicked.
9.) Enable fast load times
If your site takes too long to load, people will leave and not come back. To start with, you should use a fast host for your website, make sure you are optimizing images with compression software, and remove excess bloat.
It's tempting to feel like you need a perfect score, but the truth is that it can take up so much of your time and attention. Try focusing on what you have control over—the easy fixes!
10.) Backlinks
Backlinks are important to off-page SEO because they tell Google that your website has content worth reading and linking to. You can generate backlinks by submitting guest posts, commenting on other blogs, or getting a mention in the media.
You can rank your pages and improve search engine results by linking to relevant content. This improves the relevance of your website for topics, helps visitors find the information they're looking for more easily, and Google will categorize your site as a topical authority on a topic with links within its domain.
11.) Security
It's important that your site is secure from hackers and other intruders. You can do this by using a good hosting provider, installing SSL for an ecommerce site, or just encrypting your passwords with strong encryption software, like LastPass. If you are using a CMS like WordPress, make sure it is up to date with the latest patches. Hackers try their best and often have success with outdated software, which is why it is important to maintain your WordPress site.
12.) Create a custom 404 page
A 404 page is a webpage that loads when someone types in the wrong URL or clicks on an old link. You should create one to show people what they are missing and keep them engaged with the live pages on your website.
13.) Check your analytics reports
Finally, you should check your analytics periodically and make sure that your website is showing signs of growth! If not, then it is time to implement some changes or ask for help from an SEO expert who can get all of these items done in one fell swoop!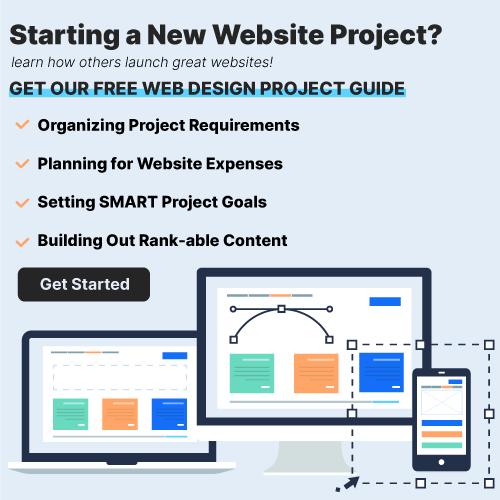 ---
Final Thoughts on Working Through an SEO Checklist
I hope this post has been helpful for you and that it will be something new to add to your toolkit. With all of these steps, the next time you need an SEO checklist, simply refer back to this one!
---